Site Menu | New Books | Bio | Newsletters | Simple Booklist | Annotated Booklist |



An Annotated List of Jo Beverley's Regency Historical Romances.

Jo Beverley is an award-winning New York Times bestselling author and member of the Romance Writers of America Hall of Fame for Regency.
"One of the most masterful writers of Regency romance..." Romantic Times.
"...brilliantly drawn protagonists." Publishers Weekly
"Sublime!" Booklist.


The Regency period is the time in England between 1811 and 1820 when the Prince of Wales was regent for his father, King George III. It ended when George III died in 1820 and the Prince Regent became George IV.

But "Regency style" expands wider, perhaps beginning with the century. It's marked by classical influences and elegant designs. It is the period familiar to many of us today through the works of Jane Austen, especially the recent TV series and movies of her novels such as Emma, Sense and Sensibility, and of course, Pride and Prejudice.

The Regency period was framed as magical for romantic stories by the wonderful Georgette Heyer and I encourage you to sample her work. I started reading her at about aged eleven, and it was my life-long love of her work that inspired me to write in the period.


All the books are available in print and e-editions.



Ruined through her vile brother's schemes, Eleanor Chivenham is in despair until she is offered rescue by marriage, but marriage to a charming rake with an infamous French mistress. Eleanor accepts, but she is determined to treat this arranged marriage with cool dignity. Once she meets Nicholas Delaney, however, her confidence in her ability to do that is shaken. Not only does he stir her senses and touch her heart, but she glimpses trouble and pain beneath the smooth exterior.

Nicholas is indeed troubled. Committed to serving his country by seducing secrets out of a French spy, he is then persuaded by his brother to marry the woman the earl has ruined. Are even his fabled abilities with women up to this task? To assist him, he gathers together again the schoolboy group he started years before, the Company of Rogues, but even they cannot protect Eleanor and Nicholas from the dark plots being woven around them. Plots that threaten not only their fragile marriage, but their lives.

In 1991 Romantic Times acclaimed An Arranged Marriage as "a splendid love story.... This immensely appealing pair of lovers will utterly captivate readers, while Ms. Beverley's commanding ease with the Regency period provides a veritable feast of delight for the true connoisseur. Bravo!"

Read an Excerpt here.

Buy the e-book here.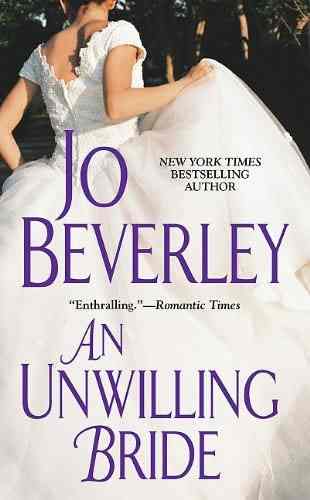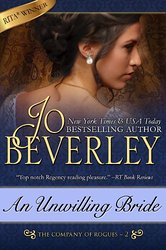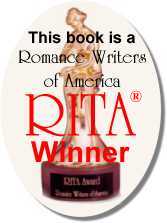 (Winner: RWA RITA Award, Best Regency; Golden Leaf Award, Historical:Best Regency Romance, Romantic Times)

Cover on left is print edition, 2011. Cover on right is e-edition, 2013

The Duchess of Belcraven committed a folly, and bore her husband another man's child. Only a third son, however, so all was patched over. Then the two older boys drowned, leaving disaster. Now, over twenty years later, the duke discovers that he has a daughter, a child of his blood, and he compels the two to marry -- the arrogant ducal heir, devastated to learn for the first time that he is illegitimate; and the independent schoolteacher raised in the principles of the Rights of Women. Is there any common ground at all?

Read an Excerpt here.



"Ms. Beverley is a storyteller par excellence, whose vivid and mesmerizing characters totally engage all the reader's emotions...topnotch Regency reading pleasure." Romantic Times

Buy the e-book here.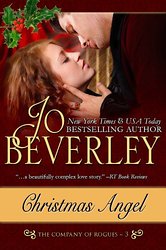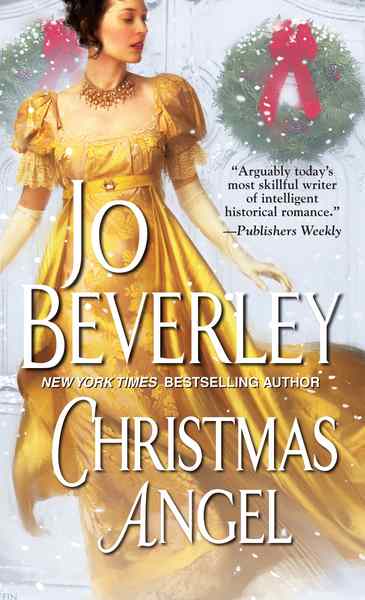 Cover on the left is the e-edition. On the right, the print reissue, 2013

Leander, Lord Charrington has a problem. Raised to be a charming diplomat, women fall in love with him. He, however, seems unable to fall in love with them. For wife, therefore, he wants a woman he can live with on honest terms, and an impoverished widow seems ideal. Judith Rossiter thanks heaven for this escape from disaster. But can she keep to the terms of their agreement and not fall in love with her charming husband?

"A splendid new Regency novel by one of the genre's most gifted storytellers.... a beautifully complex love story that will become a treasured addition to every Regency connoisseur's shelf." Romantic Times.

Buy the e-book here.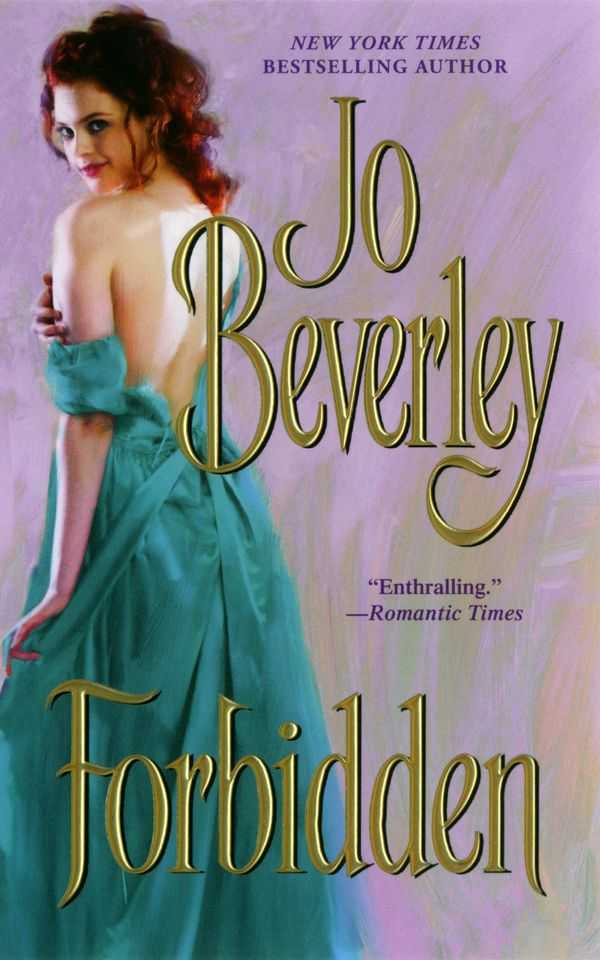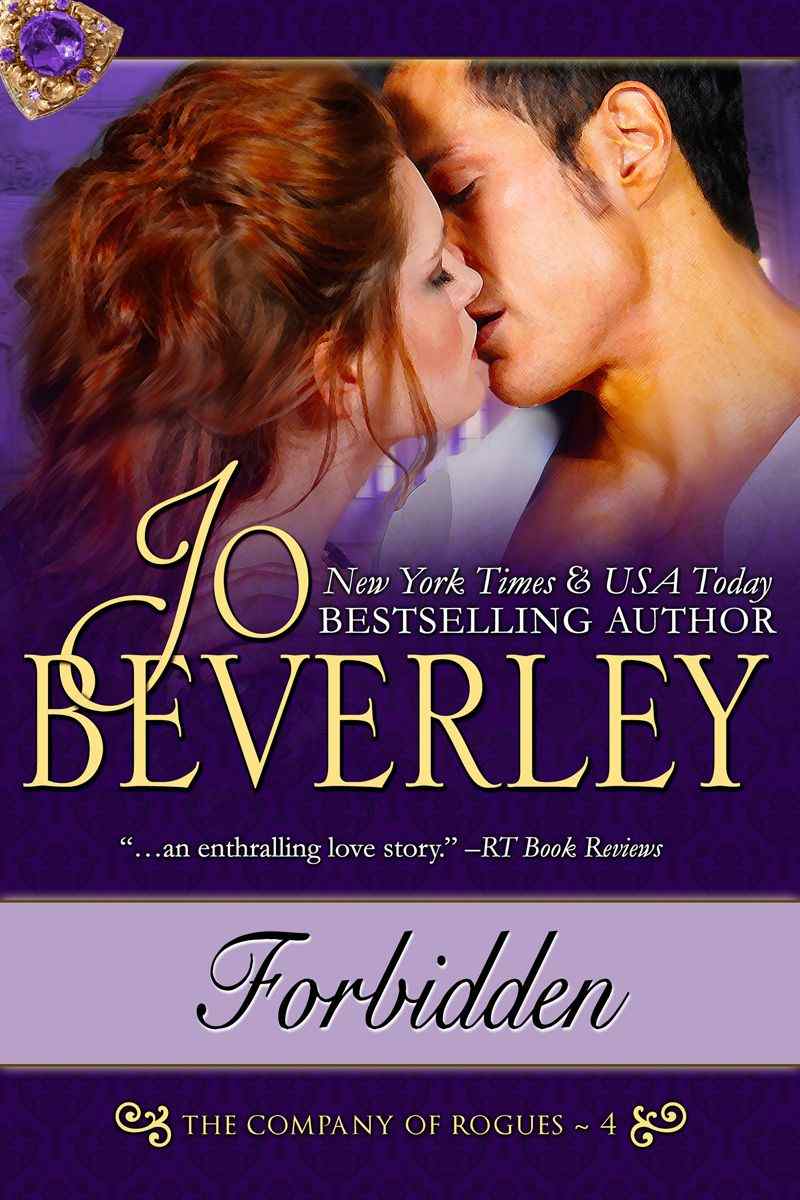 Cover on the left is the print reissue, 2011. Cover on the right is the e-edition, 2013

Sensual. (Please note. There are references to the heroine's previous sexually abusive marriage that some people may find disturbing.)


The death of her husband has freed Serena Riverton from life as an abused sex-object, but now her brothers plan to force her into another similar marriage. Fleeing, she is helped by Francis, Lord Middlethorpe. A passionate encounter leaves her pregnant, but no keener on marriage than before. He is virtually committed to marrying a sweet-natured lady. They marry anyway, and struggle to make something of their lives amid the disapproval of all around them.

Read an Excerpt


"Nobody does Regency better than Jo Beverley, and this latest tale adds to the argument that she may just be the best." Rendezvous

"Ms. Beverley breaks just about every rule in the book and makes us beg for more in this enthralling love story. A fabulous dreamspinner, Ms. Beverley is well on her way to becoming one of the great names of the romance genre." Romantic Times.

Buy the e-book here.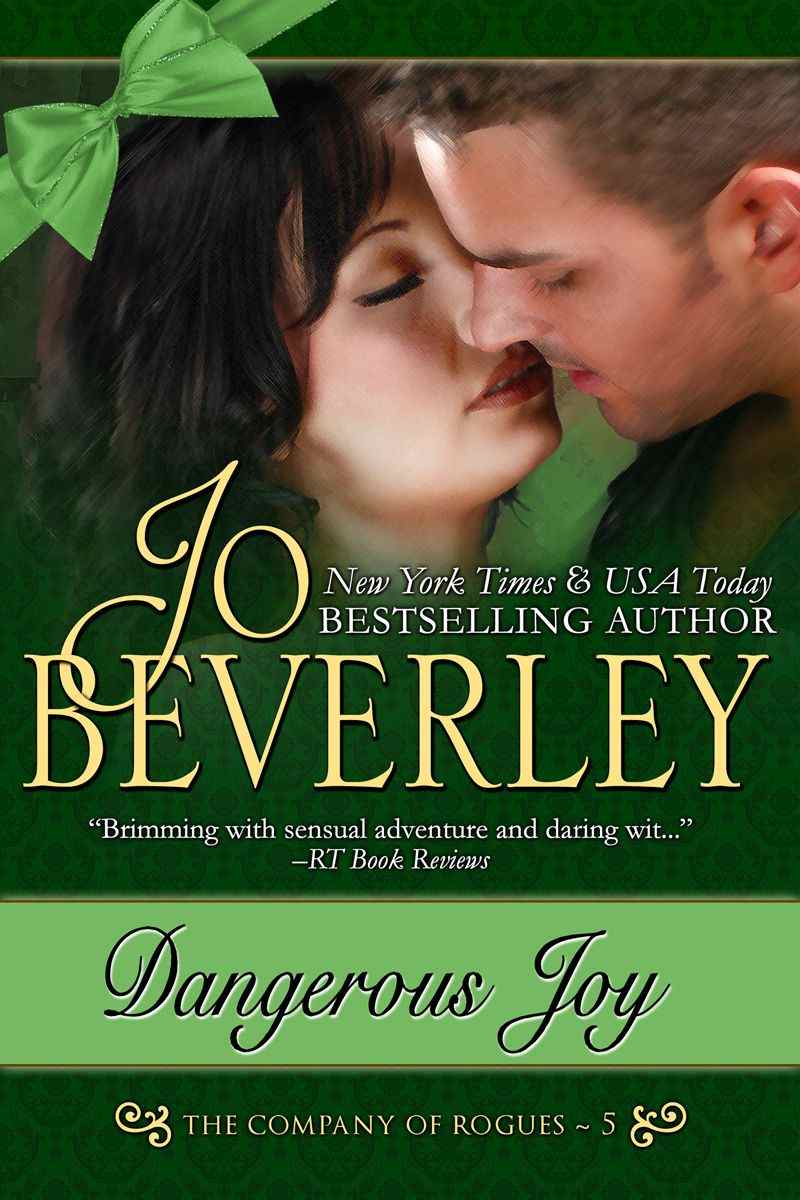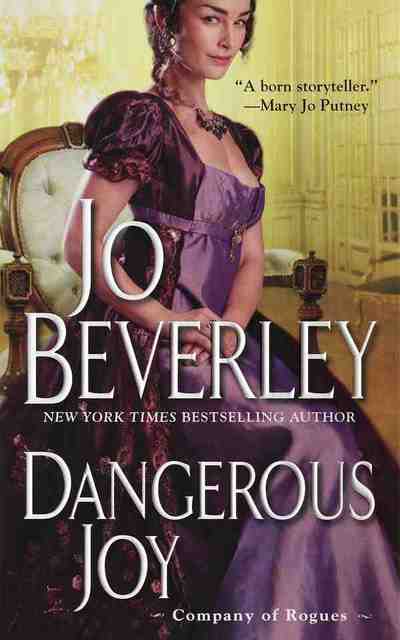 E-edition, August 2013, print edition, 2014


Miles Cavanagh just wants to be in the Shires hunting, but instead he is unwilling guardian to a twenty-year-old heiress. He hopes this will be merely a symbolic position, but that's before he discovers that Felicity Monahan is hell-bent on marrying a fortune-hunting wretch. And before he begins to fall in love with her.

Despite her own growing love for Miles, Felicity has excellent reasons for her choice. Miles is determined to thwart her. Equal in will and ruthlessness, they are soon on a course that is dangerous indeed.

"...a smashing book: fast paced, tense and compelling, with a touch of Irish magic." GEnie Romance Exchange

Excerpt from Dangerous Joy
Buy the e-book here.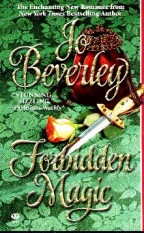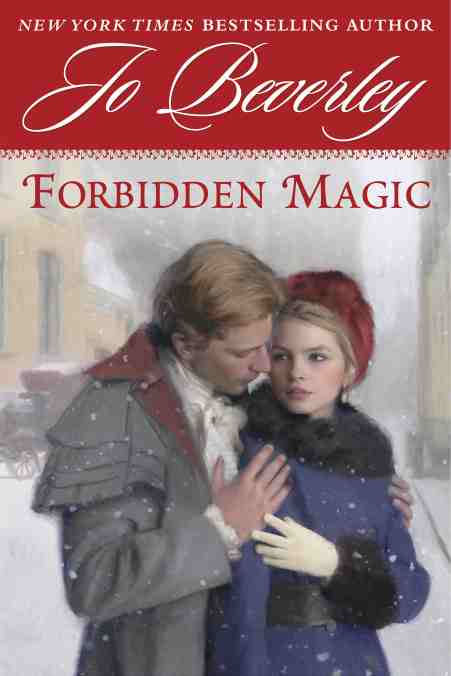 Left penniless after her parents' death, Meg Gillingham is in dire straits. Her cruel landlord threatens to turn her and her siblings out of their home at Christmastide -- unless she surrenders her young sister to his lecherous whims. Only a miracle can save them: a magic statue that grants wishes -- for a price. Meg never expected the statue to bring her a handsome earl offering marriage, and warily waits for the sting in the magic's tail. Soon, however, charming, eccentric Sax is weaving magic of his own -- until the statue is lost and Meg is plunged into danger of losing him, her family, and perhaps even her life.

Read an excerpt from Forbidden Magic
Buy the e-book here.

"When I read a book and find myself gasping with delight as I read it, I know I have found a gem! When I almost hyperventilated as I read Forbidden Magic, I knew it was a keeper." All About Romance.
"I was quickly drawn into a magical love story that was almost impossible to put down. Definitely a keeper!" Sugarbeats Books

The following three stories are published together as an omnibus edition THREE HEROES. In e-book it's cheaper than the three bought separately.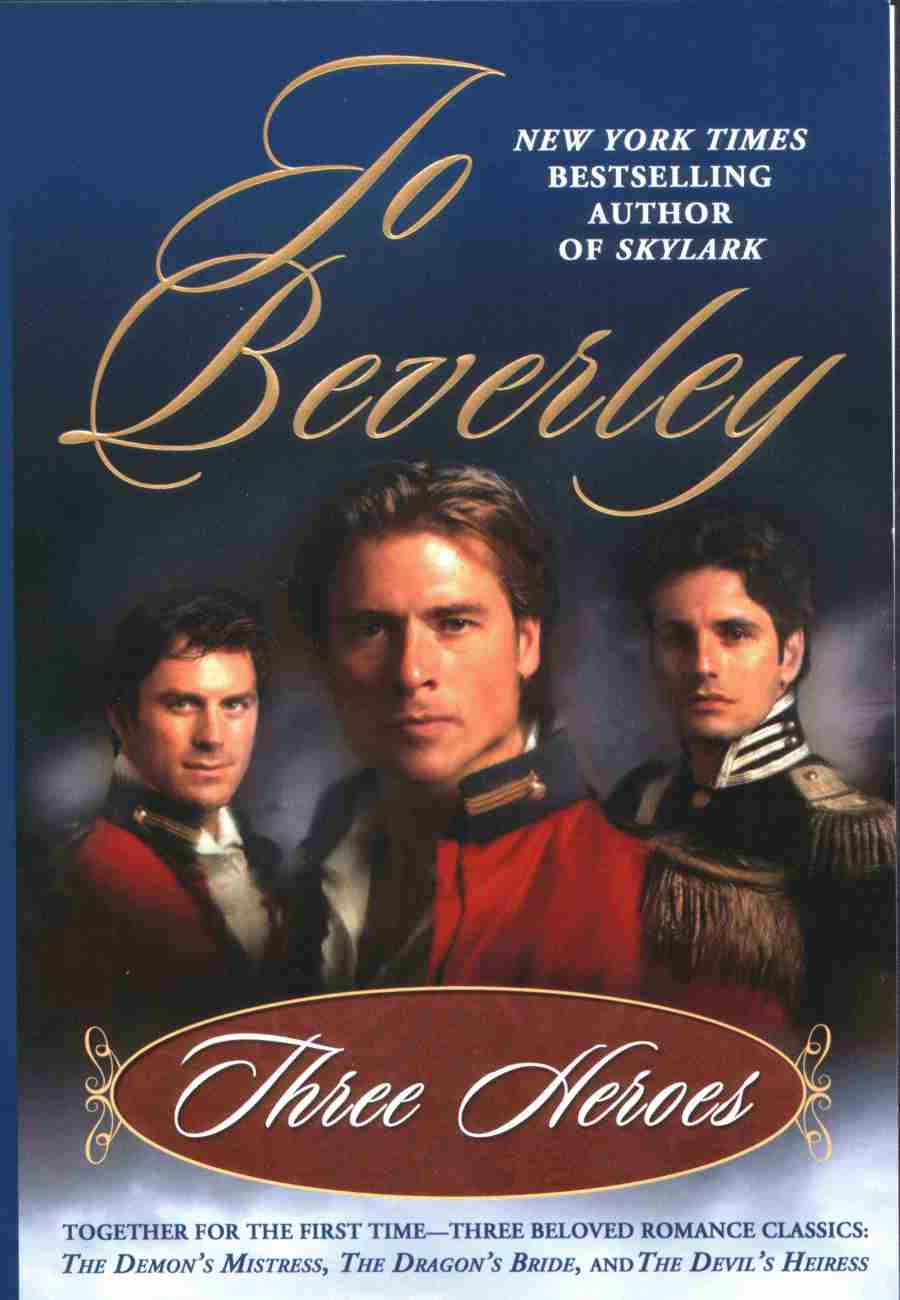 Buy the e-book here.

THE DEMON'S MISTRESS(RITA finalist) a novella described on the novella page which begins the Georges trilogy and is followed by The Dragon's Bride and The Devil's Heiress below.
Available as an e-book.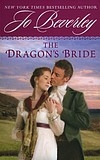 Con Somerford, Viscount Amleigh, is not pleased to have inherited the Earldom of Wyvern and the monstrous house that goes with it. He's even less pleased when the first person he encounters there is Susan Kerslake with a pistol in her hands. Susan and he have a past, a bitter one. The years in between, however, have been years of war. That must, surely, have armed him so he can resist her, and deal with the smuggling with which she is clearly involved.

NAL Signet, May 2001 ISBN=0-451-203585
A trade paperback reissue in August 2011. This will also be available as an e-book.
Excerpt from The Dragon's Bride
"Yep, this Jo Beverley is incredible. The best-selling author's THE DRAGON'S BRIDE serves as a reminder of what makes historical romance amazing." The Romance Junkies
Buy the e-book here.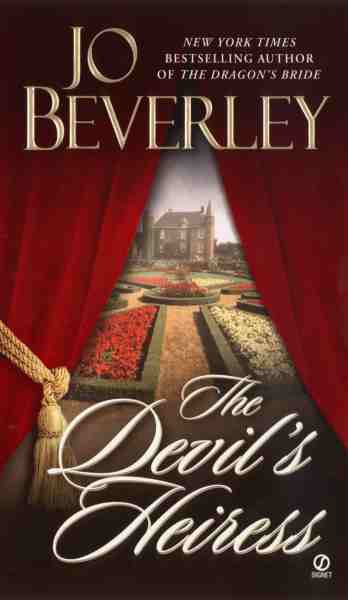 Major "Hawk" Hawkinvale has reluctantly returned home after ten years of war. He longs for his ancient Sussex home, but his despised father is still alive there. Upon his return, however, he finds matters are even worse. To pursue a family title, Squire Hawkinville has mortgaged Hawkinville Manor to a wealthy industrialist who will soon own it, tear it down, and built a modern villa in its place.

There is one way out. The title his father has won at such cost is Viscount Deveril, and foul "Lord Devil" had died possessed of a fortune. It will go to pay the squire's debts if Hawk can prove that the inheritor, a trollop who had been prepared to marry Deveril, had played a part in his violent death. His investigations reveal a very complex picture, however, threatening to hurt some of the people he most cares for in the world. And soon one of them is Clarissa Greystone, the Devil's Heiress.

Excerpt from The Devil's Heiress
"Head and shoulders above the usual Regency fare, this novel's sensitive prose, charismatic characters and expert plotting will keep readers enthralled from first page to last." Publisher's Weekly
Buy the e-book here.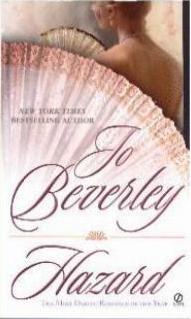 You may have met Lady Anne Peckworth in FORBIDDEN, being exquisitely polite after being jilted. You may have heard about her in THE DRAGON'S BRIDE, being pitied from afar because another suitor found a woman he truly loved. Anne may have been the perfect lady once, but twice is her limit! Now she's angry, and to torment her further she has a mysterious, infuriating interloper called Race de Vere to turn her life upside down. And to tempt her to play hazard -- with dice, and with her heart.

Read an excerpt from Hazard
"With a hero to die for and a heroine who teaches him that in the game of love you roll the dice and the winner takes all, HAZARD's masterful plot, engaging characters, snappy dialogue and passionate love story make it a "keeper." Romantic Times
"Historical romances don't get much better than this." All About Romance
Buy the e-book here.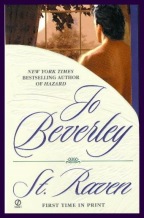 Tristan Tregallows, Duke of St. Raven is playing the highwayman. His plan is to hold up one coach in order to prove that a man is prison is not the infamous Le Corbeau. However, his target coach is carrying vile Lord Crofton and an obviously innocent lady. Tris has to rescue her, no matter how reluctant she is. And then, of course, he has to help her on her quest, especially as it will take her to an orgy. He is, he assures her, an expert guide to orgies.

Read an excerpt from St. Raven
"Beverley's delicious, well-crafted and wickedly captivating romance is a sure-fire winner." Romantic Times.
Buy the e-book here.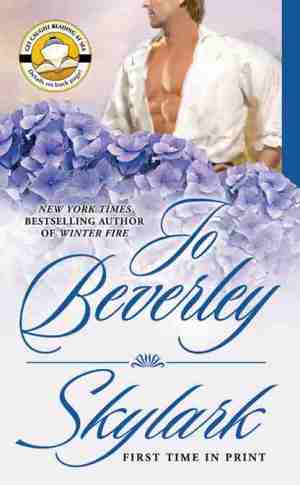 Sir Stephen Ball is the quiet member of the Company of Rogues. The lawyer and Member of Parliament whom the Rogues like to keep out of the action so he can act in an official capacity if necessary. Stephen, however, would dearly love an adventure.

More than that, Stephen dearly loves Laura Gardeyne, who as Laura Watcombe was his sister's best friend and as close as a sister to him. He realized too late that his feelings weren't brotherly, and anyway, he was too young to think of marriage when she married the dashing Hal Gardeyne.

Now, however, Hal is dead and Stephen visits Laura to try again to woo her. She's in no mood for romance. Someone might have tried to poison her son and a dangerous mystery hangs over the whole Gardeyne family. Stephen decides that the best way to win his beloved would be to solve the mystery and ensure Laura and Harry's safety. If his plan gets her alone with him in disguise in a small seaside town, all the better.
Read an excerpt here.
"Beverley is a master who sets the tone for a wickedly sensual romance." Romantic Times
"As is always the case with a Ms. Beverley novel, SKYLARK is a fine read." The Best Reviews.
Buy the e-book here.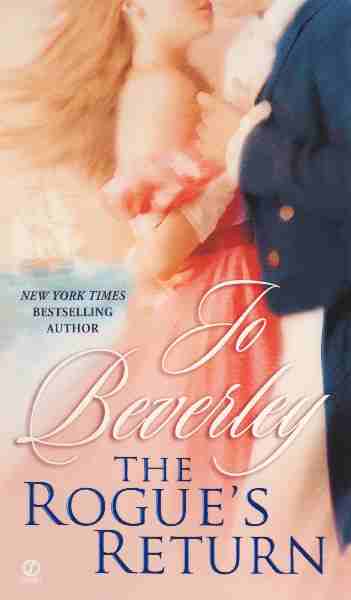 Simon St. Bride, man of mystery! He's the Rogue who's hardly been mentioned in the previous books except to say that he's in Canada. Where in Canada? York, which is now Toronto. What's he been doing there? Fighting in the War of 1812, then attempting to tidy things up afterward. Now it's 1816 and time to return to England, but a duel and an unwanted wedding get in the way. Then someone really tries to kill him.


Read an excerpt here.
"By setting the book in Canada and on board ship, Jo Beverley gives the latest in her popular Company of Rogues series a fresh, fascinating twist, but the book's beautifully crafted characters and captivating plot are quintessentially Beverley." Chicago Tribune.
"Beverley brings strong, admirable characters, meticulous attention to detail and mature writing skills to this terrific, sometimes wickedly sensual love story." Romantic Times
Buy the e-book here.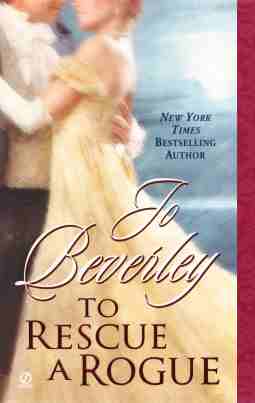 Lord Darius Debenham caught the attention of readers even from small appearances in the earlier books, and the report of his death in An Unwilling Bride led to a campaign of "Dare lives!" Well, he did, but was discovered frail from his wounds and ill-treatment and addicted to opium. As the author, I'd put him in that situation and I had to rescue him and restore the joy in his life.

My assistant in this is Lady Mara St. Bride, sister to Simon St. Bride of The Rogue's Return. She has the St. Bride need to champion causes, and shares Simon's tendency to plunge into action. She's always thought of Dare Debenham as a beloved brother, and she cannot let a beloved brother suffer. She soon finds, however, that he is simply beloved.

Read an excerpt here.

"An exquisitely rendered story... Lighthearted and serious, sexy and sweet, this exquisitely rendered story is a perfect finale to this classic series."" Library Journal
"...well-crafted, delicious and wickedly captivating." Romantic Times

"With her usual beautifully nuanced characters and lyrical writing, RITA Award winner Beverley brings her popular Company of Rogues Regency historical series to a triumphant conclusion. Booklist
Buy the e-book here.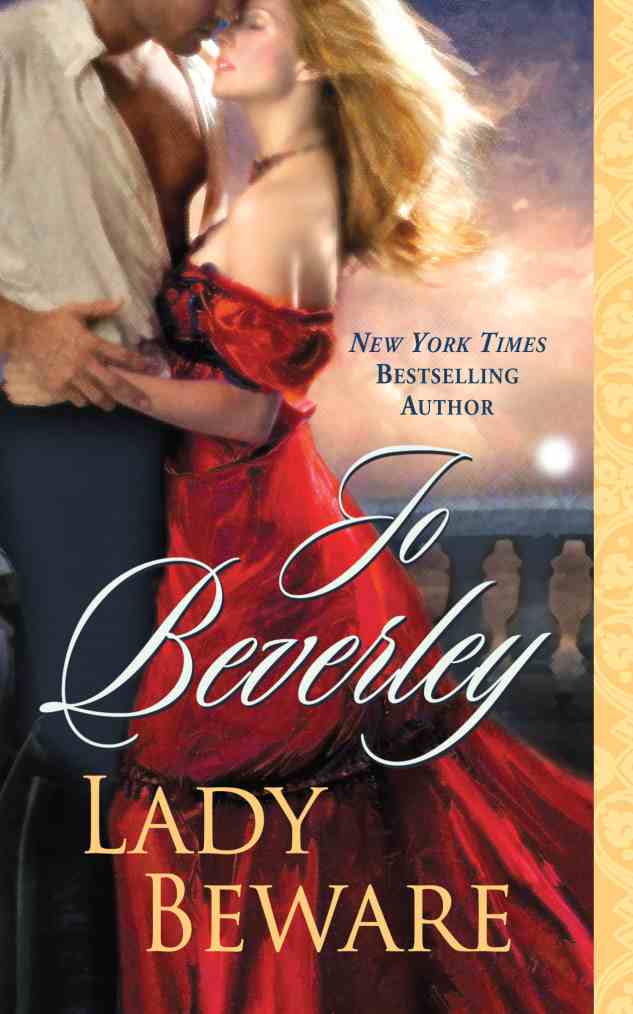 Lady Thea Debenham thinks her only problem is a stained ball gown, but in the deserted corridors of her home she meets Vile Viscount Darien; her life will never be the same. She has always been a perfect lady, which makes her perfect for Darien's purposes. He's determined to force his way into Society despite his own dubious reputation and the appalling one of his family. Thea is the perfect weapon, especially when she's the sister of a Rogue. After his time at Harrow school, he hates the Company of Rogues.

Read an excerpt here.
"This new novel is delightful, vintage Beverley, who continues her Rogue series with a fast-paced, unforgettable, wickedly sensual romance. With her talent for intelligent plotting, finely tuned dialogue and heartwarming emotions, she brings readers a tale of bravery, honor, trust and the magic of love." Romantic Times
"LADY BEWARE is bright with wit and intelligence, sometimes sad, sometimes passionate, but above all, it has heart." Romance Reviews Today.
Buy the e-book here.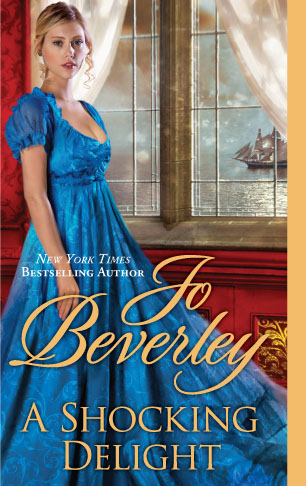 NAL Signet, April 2014
A Top Pick for April from Romantic Times!
"Beverley, with her masterful writing and keen knowledge of the Regency, sets the tone for a new novel in the Rogues series. With her ability to build sexual tension and emotional intensity into a lively story, she combines dynamic characters with a secret, smugglers, and a cast of secondary characters, includinc a few of those wickedly handsome rogues from previous novels to round out the plot. Simply savor this read."

At the end of The Dragon's Bride, the heroine's brother, David Kerslake, was left with two inherited burdens -- the role of Captain Drake, leader of the smugglers on the south coast of Devon, and Earl of Wyvern, who should support law and order. To make matters worse, the earldom is broke. He sets out to find a richly-dowered bride who'll be too feather-witted to realize his secrets.

He chooses merchant's daughter Lucinda Potter, but soon discovers she's not at all the bride he needs, even though she's everything he desires. Lucy knows she should be wary of the mysterious and dangerous lord, but the power of love might overule her usual good sense.

Enjoy a free sample of A Shocking Delight here
"Scenes set in both London and Devonshire are handled with perfect aplomb, and the chemistry Beverley brews up between David and Lucy is pure passion." Booklist


Buy your copy now.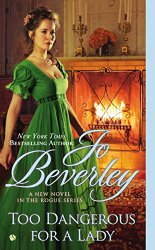 NAL Signet, April 2015

A Romantic Times Top Pick!
In which a dead Rogue's sister gets involved with revolutionaries, bombs, and a man on the run.

Lady Hermione Merryhew is traveling with her family to the deathbed of a relative in hope of inheriting his fortune. She and her sister are the daughters of a marquess, but he was the Poor Marquess. A frantic sister and disgruntled nephews are making the journey a trial. The last thing she needs is a thief seeking refuge in her inn room. Especially when he turns out to be a man from her past.

Read an excerpt here.

Praise for Too Dangerous for a Lady.
" Readers won't be disappointed with this sensual tale of bravery, honor, and above all, love." Romantic Times

"Beverley's brilliantly drawn protagonists shine in a story that puts equal emphasis on intrigue and love." Publishers Weekly

"Beverley draws you in from the first chapter and doesn't let your imagination go until you finish it. Her stories are well written, humorous, and imaginative. This book just confirms my belief that Jo Beverley belongs on my auto-buy list." Night Owl Reviews
Buy the e-book here.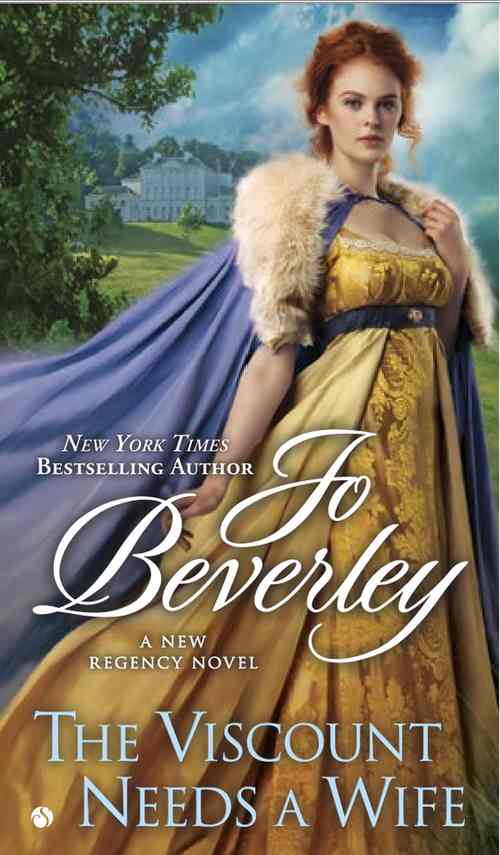 NAL Signet, April 2016.

After his time in the army, "Beau" Braydon has a fashionable London life that suits him, especially with some secret government work on the side. The viscountcy of Dauntry threatens to ruin everything, but if he can find a sensible woman to marry and look after his rural responsibilities he can return to more important matters.

Read an excerpt here.

Buy the e-book here.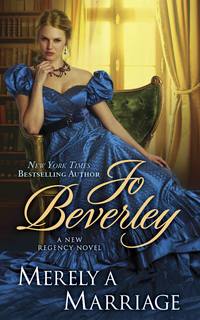 Berkeley/Jove, May 2017.

As England mourns the death of Princess Charlotte, Lady Ariana Boxstall has another succession in mind. Her brother, Norris, is a strapping young man, but he's also happily unmarried and childless. Norris agrees to take a wife on one condition: that Ariana take a husband first. Although she realizes she risks a lifetime in a loveless marriage, for the sake of her family, Ariana accepts his challenge.

Buy the e-book here.


---
Sign up for the newsletter below to get more information as it comes.




Follow me on Facebook by clicking on the box below. Remember that to have a chance to see most of my posts you should click the "like" button at the top of the page next to my name.




However, Facebook doesn't send every message to everyone, so you might want to sign up for my newsletter below.
The addresses will never be shared or sold, and you will only receive the occasional newsletter. You will be able to leave at any time.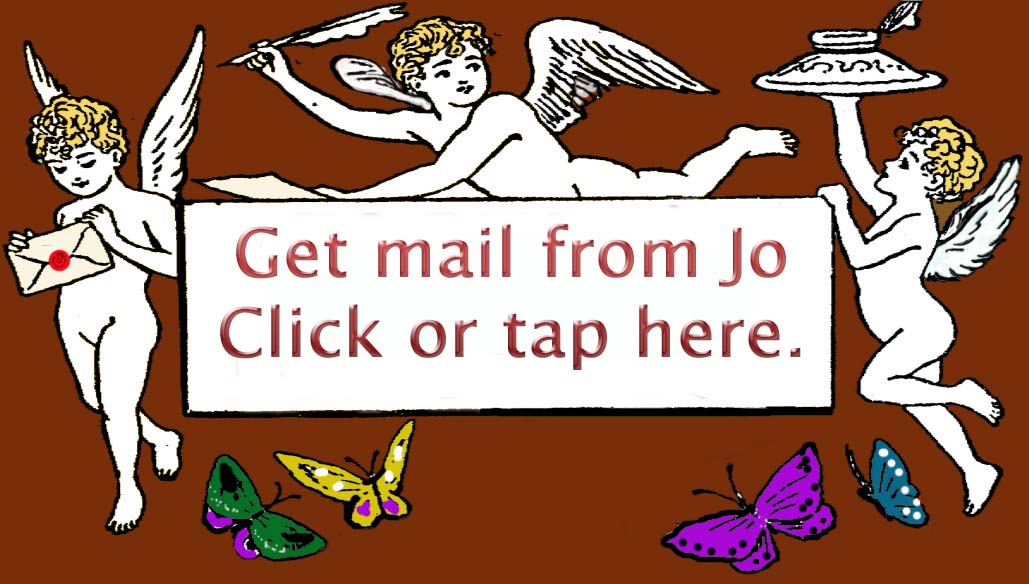 If you'd like to talk to other readers about the books, you can join a chat list by e-mailing here

Join Jo and friends for talk about historical fiction on the blog, Word Wenches.

More information about the Company of Rogues.

Back to the site menu