An Annotated List of Jo Beverley's Georgian romances.
The Malloren World


There is a wiki all about these novels and this fictional world.
Click on the button below to go there:


The Malloren world appeared in print in 1993 with my first Georgian novel, My Lady Notorious. In that book, we first meet the head of the family, the inimitable Marquess of Rothgar, but he is not the hero of that book. He is in pursuit of his errant youngest brother, Lord Cynric Malloren.

I began with the youngest, always planning to end with the oldest out of sheer perversity. Family series always seemed to start with the oldest and go down, which is, I have to admit, logical. This meant that I needed a reason why Rothgar hadn't already married, and of course the reason is his mother's insanity in murdering her second baby.

Which meant that the rest of the family were half-brothers and sisters -- a subtle, but important distinction -- and also explained his extreme protectiveness. He hadn't saved baby Edith, so he must keep all the rest safe. Which is why he is pursuing Cyn, ready to do murder to anyone who has hurt him.

Those strange Anglo Saxon names? The explanation is simple. When I started My Lady Notorious, I was still engaged in the previous book, Lord of My Heart, a medieval set just after the Norman Conquest of England, and my mind was still enthralled with Anglo Saxon culture.

Why was Hilda happily married when the series began? Why lose the chance for another book? Well, that's my liking for reality clicking in. In a healthy, normal (after a fictional fashion) family, why wouldn't a woman in her mid to late twenties be married? Similar forces affected my Company of Rogues when I created them back in -- yes, indeed! -- 1977.

And that, for me, is how imaginary worlds grow, piece by logical -- and sometimes whimsical -- piece.

But that left me four brothers and one sister, fair game for a determined romance author. They can run, but they can't hide!

There's a family tree for the Malloren World here. If you find any errors or omissions, please let me know.


MY LADY NOTORIOUS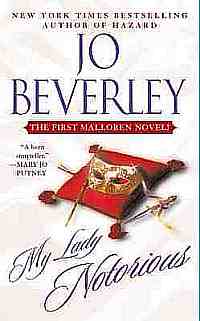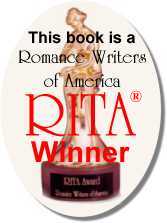 RITA winner, Best Series Historical, Golden Leaf winner, Best Historical; Listed as one of the top 100 Historicals of all time by Affaire de Coeur.


To save her sister, Lady Chastity Ware holds up a coach. Unfortunately, instead of containing an elderly lord or a wealthy merchant, it holds Captain Lord Cynric Malloren, bored after time at home recovering from sickness. To her exasperation, he insists in helping her, regarding the whole thing as an adventure.

While evading the villain who seeks to snatch her sister's child, and the military raised to search for all of them, Chastity and Cyn fall deep in love. But Chastity is a ruined woman whose father will never let her marry a Malloren, and Cyn's brother, the formidable Marquess of Rothgar, will surely not permit such a disastrous alliance.

"A fast paced, rip-roaring and most "delicious" read. This one is a keeper!" Romantic Times
"Jo Beverley comes honestly by the praise bestowed on her lively characters and narrative gift... a delicious 18th-century melodrama." Ottawa Citizen.
"Storytelling at its best!" Rendezvous.

Read an excerpt from My Lady Notorious
Available in print or for e-reader in all the usual places.


TEMPTING FORTUNE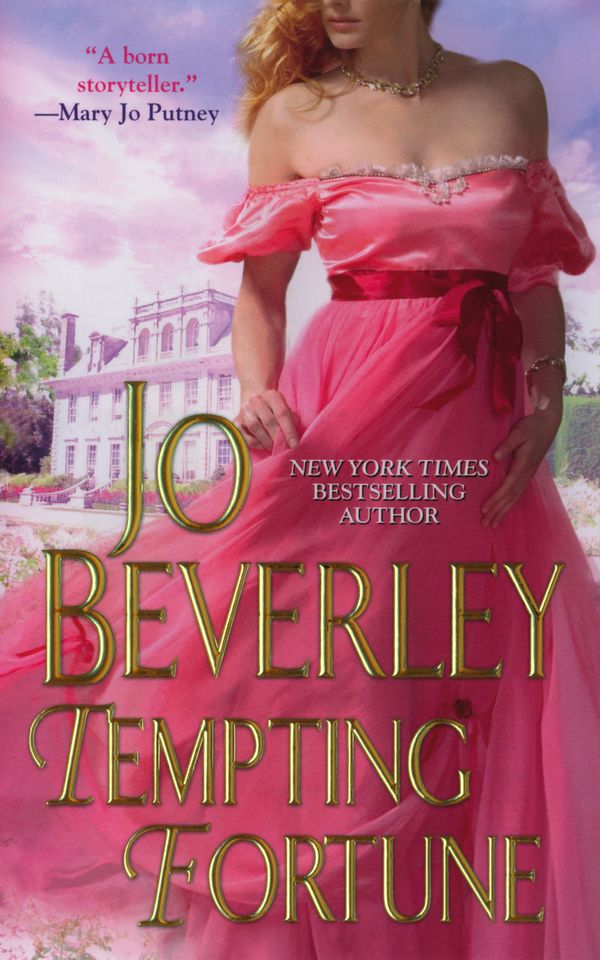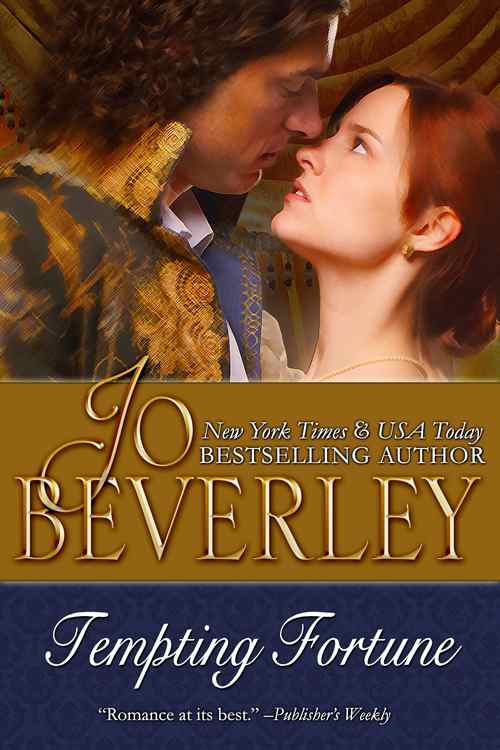 Print issue on left
E-edition on right


Lord Arcenbryght Malloren is done with love, and if he marries it will be to get money to invest in his favorite scheme. But then he meets Portia St. Claire, and is soon entangled in her and her family's ruinous affairs. It doesn't take Bryght long to decide that Portia is the woman for him. It takes him a great deal longer to persuade Portia that she can safely link her fortunes to a man who appears to be a reckless gamester.

"Romance at its best," Publisher's Weekly.
"Intricately plotted, fast-paced, and delightfully wicked..." Library Journal
"A fantastic novel. Jo Beverley shows again why she is considered one of the genre's brightest stars." Affaire de Coeur.

Read an excerpt from Tempting Fortune
Buy the e-book here.
Available in print or for e-reader in all the usual places.


SOMETHING WICKED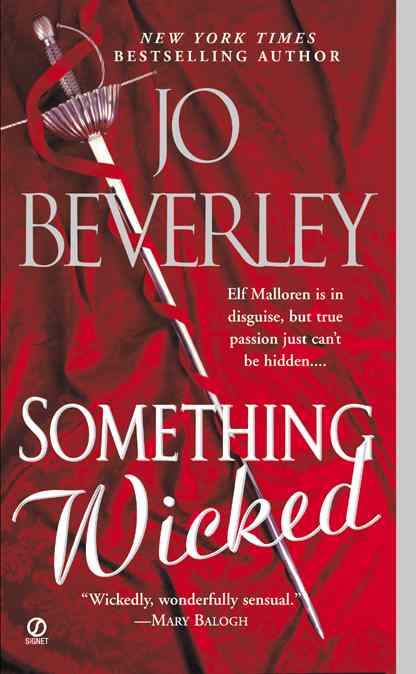 Lady Elfled Malloren is restless. She doesn't see why her twin brother should have adventures while her life is so dull. So she plans something wicked. But what she has in mind is a trip to a Vauxhall masquerade. What she gets is an encounter with treason, a brush with death, and a night of passion with her family's most dangerous enemy.

Fortitude Harleigh Ware, Lord Walgrave has one purpose in life -- to destroy the Marquess of Rothgar. Until, that is, he meets an intriguing masked Frenchwoman called Lisette Belhardi...

"SOMETHING WICKED is a fantastic, fast-paced Georgian romance that is a masterpiece of writing as all of Jo Beverley's novels are. The story line is action-packed and loaded with intrigue, and the lead protagonists make a perfect "Romeo and Juliet"-like pair. Fans of English historical romance need to read this classy tale for a fabulous reading experience." Romex Reviews.

Available from Amazon.com
Available in print or for e-reader in all the usual places.


SECRETS OF THE NIGHT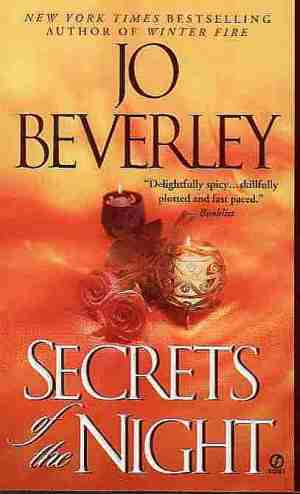 Lord Brand Malloren awakes from a drugged stupor to find he is the prisoner of a masked woman who wants sex in reward for saving his life. He comes to believe her but who, then, drugged him and abandoned him in a remote Yorkshire dale? And what does his mysterious, and rather awkward, lover really want?

Rosamunde Overton wants only peaceful days in her quiet Wensleydale home, but if she doesn't have a baby her husband's estate and all who live there will fall into the hands of a ruthless religious sect. She finds the courage to sin, but can she find the courage to leave the man she has come to love?
Especially as she must harm him to keep her dangerous secret.

When she thinks she and her cousin have made everything safe, they discover that the Marquess of Rothgar is on hand, seeking his brother and intent on revenge against those who have harmed him.

Read an excerpt from Secrets of the Night.
Available from Amazon.com
Available in print or for e-reader in all the usual places.


DEVILISH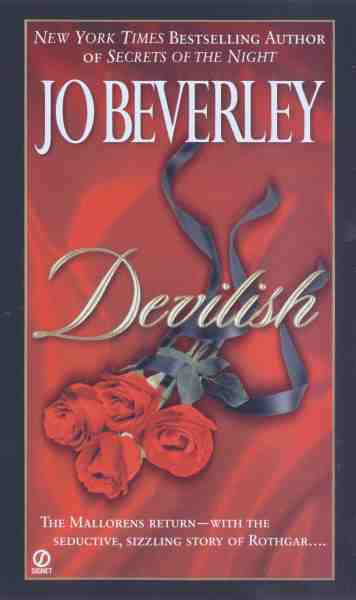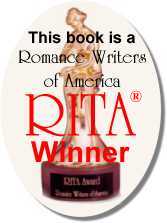 Named as one of Romantic Times best romances of the past 20 years.


The Marquess of Rothgar has been haunted all his life by witnessing his mother turn mad and murder his baby sister. With such blood in his veins, he is resolved not to marry, but then he meets Lady Arradale.

Diana, Countess of Arradale is that rarest of creatures, a peeress in her own right, holding extraordinary power and influence for a woman. To marry risks losing her independence, and yet when she meets the Marquess of Rothgar, for the first time she is tempted. She is tempted in a strictly physical way as well, and surely that might be safe when he is the one man in England who does not want to marry her wealth and power.

Both decide it would be wiser to part, but then the king, alarmed by awareness of such a powerful woman loose in his realm, commands Rothgar to escort the countess to London.

Read an excerpt from Devilish.

Having settled the affairs of Rothgar and his half-brothers and sisters didn't end my interest in their world, or the interest of my readers, so I looked at the extended family.


WINTER FIRE (Or "Christmas at Rothgar Abbey")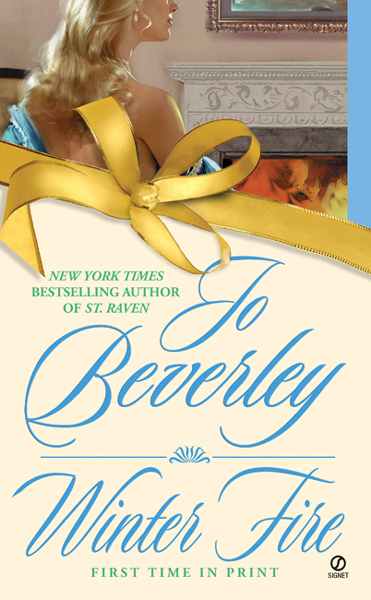 The Marquess of Ashart has been raised to be enemy to his cousin, the Marquess of Rothgar because the Dowager Lady Ashart believes the Mallorens were responsible for the untimely death of her youngest daughter, Rothgar's mother. However, at Christmas 1763, events conspire to bring Ash into his enemy's lair -- in other words, to join a Christmas house party at Rothgar Abbey. Some of the events concern an unwanted baby and a beautiful adventuress called Genova Smith. She can't be as innocent as she claims to be, especially as passion flames whenever they touch.

Christmas at Rothgar Abbey celebrates the traditions such as holly, ivy, sugar plums, Yule logs, and mistletoe boughs, but Genova brings an Italian tradition to the mix -- a presepe, or creche.

Read an excerpt from Winter Fire.
Available in print or for e-reader in all the usual places.


A MOST UNSUITABLE MAN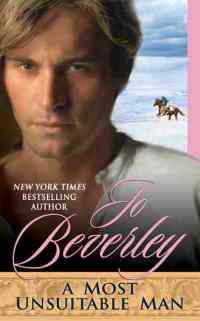 Damaris Myddleton is very rich, but she doesn't belong in the glittering word of the aristocracy. She hopes to change that by marrying the Marquess of Ashart, and when he chooses another, her world falls apart. She is prevented from running away by Ashart's penniless friend, Fitzroger, who also helps her regain her foothold among the elite. Now she can plan another grand marriage, this time to a duke. Something about Fitzroger makes her uncertain of her plans, but he really is a most unsuitable man...

Read an excerpt from A Most Unsuitable Man.
Available in print or for e-reader in all the usual places.


A LADY'S SECRET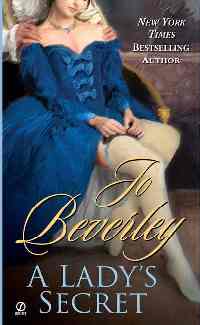 The nun on the run and the rake on the make!

When Robin Fitzvitry, the fun-loving Earl of Huntersdown, encounters a cursing nun in a French inn, he can't resist the mystery. He offers to help Sister Immaculata reach England, expecting only amusement on the tedious journey home from Versailles. Petra d'Averio is not exactly a nun, though she has spent years in an Italian convent with her widowed mother. Her mother's death has left her in danger and she must find the only person who might protect her -- her true father, an English lord who does not even know she exists. This gorgeous young aristocrat will be a dangerous ally, but she's glimpsed her pursuers and must race to the coast. She will resist him, use him, and eventually escape him with virtue and secrets intact. She hopes...

You can read chapter one here.
Available in print or for e-reader in all the usual places.


THE SECRET WEDDING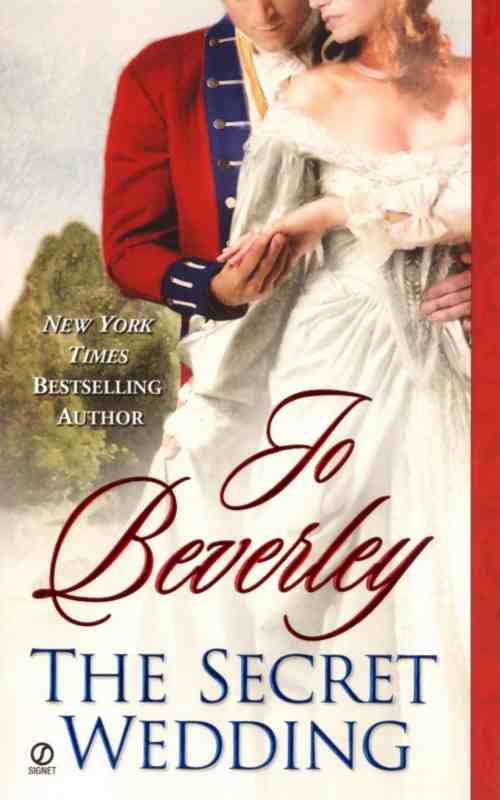 When is a rake not a rake? When he's seducing his wife?

Home from a decade of war, Christian, Major Lord Grandiston wants to enjoy bachelor pleasures, but his father is wooing a rich woman on his behalf. Embarrassing, when he might already have a wife. Is Dorcas Froggatt alive, and if so, will she be his salvation or an even worse burden? He heads north to the industrial town of Sheffield to find out, but soon he's on the run from the law with a woman who's nothing but trouble, especially when they're joined by a very peculiar cat.

You can read the beginning here.
Available in print or for e-reader in all the usual places.


THE SECRET DUKE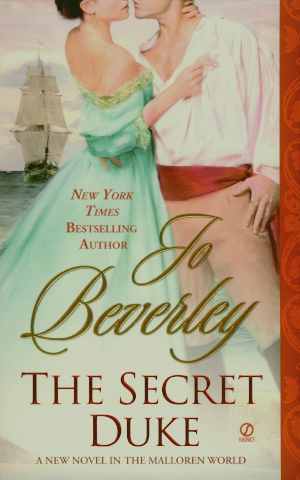 The Duke of Ithorne might be a rake in some respects, but he is every inch a duke. He takes his immense responsibilities seriously, and also his place at the heart of political and court power -- a place already taken by the Marquess of Rothgar.

He values his escape, however, his alter-ego Captain Rose of the Black Swan, sailing out of Dover on coastal trading voyages, and occasionally on missions for the Crown. It's as Captain Rose that he meets an unusual young woman -- one who threatens all his plans.

"Known for her marvelous storytelling, Beverley sets the finale of her Rakish trilogy in Georgian England. Amongst danger, secrets and retribution, she ably places her protagonists into the era. With a sharp eye for detail, dialogue and touches of humor, she incorporates a few characters from previous novels into the mix and keeps the reader well entertained in this captivating gem. Summary: Four years ago Bella Barstowe was abducted and feared for her virtue. She was saved by the roguish Captain Rose, master of the Black Swan, but she fled, not knowing that Captain Rose was a cover for the powerful Duke of Ithorne.

Now living in London, she copies letters for a scandal sheet. When she uncovers the truth behind her kidnapping and vows revenge, she turns to the one person who can help her: Captain Rose. Thorn is happy to oblige, for he's never forgotten that intriguing female. Other problems put Bella in danger, and Thorn must use his rank as the duke to come to her rescue again." Joan Hammond. Romantic Times.

Read an excerpt from The Secret Duke.
Available in e-format. Check here for details.
Available in print or for e-reader in all the usual places.


AN UNLIKELY COUNTESS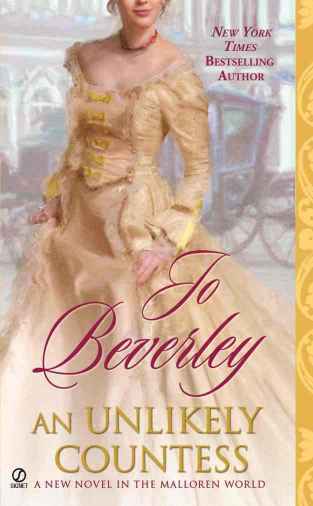 A hero called Cate, who's not at all effeminate, and a heroine called Prudence, who isn't particularly prudent. They meet one dark night in Yorkshire, both impoverished and at their limit, so how do they end up as Earl and Countess of Malzard. And can they survive the trouble that brings?

"A fantastically entertaining historical romance." Night Owl Romance
"Great Read!" Fresh Fiction

Read an excerpt from An Unlikely Countess.
Click here to buy.
Available in print or for e-reader in all the usual places.


A SCANDALOUS COUNTESS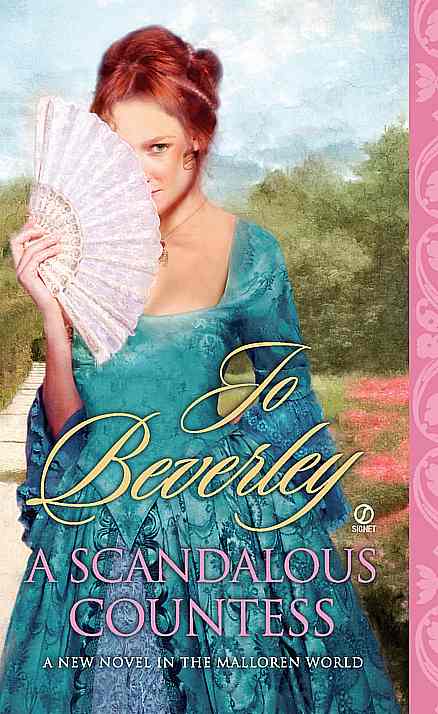 Georgia, Countess of Maybury has it all, but then her husband is killed in a duel and she loses her homes, most of her possessions, and her reputation as well. Innocent of all charges, she returns to the beau monde determined to regain all through a second brilliant marriage, but a scarred ex-naval officer threatens to tempt her in a different direction.

Read a short excerpt from A Scandalous Countess.
Available in print or for e-reader in all the usual places.


SEDUCTION IN SILK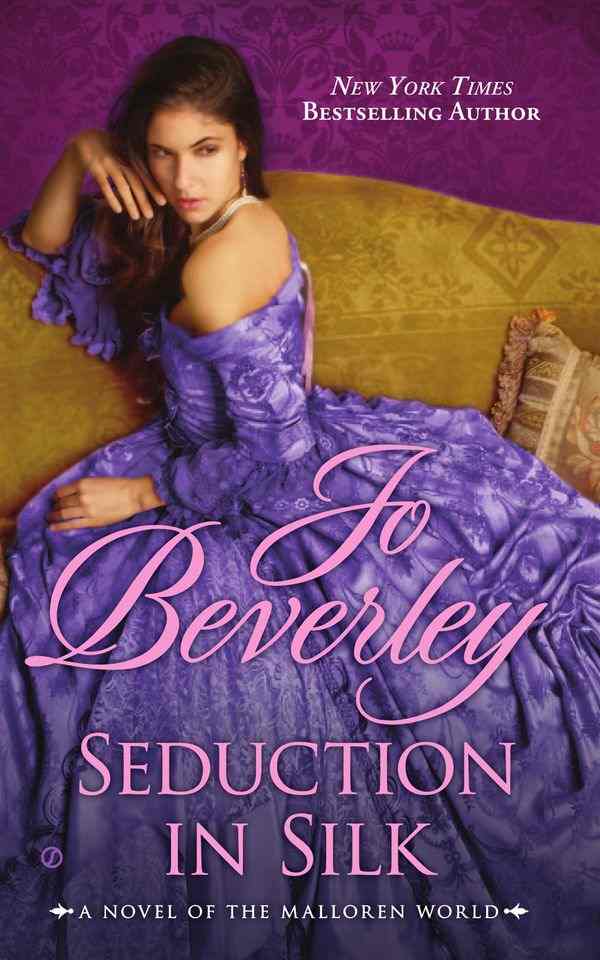 A curse, a bachelor, and a spinster with a gun.

Perry Perriam has no time for marriage, but when he's named heir to Perriam Manor he must marry a stranger or his family will lose the ancient estate. There's a strange curse in the mix as well.

Claris Mallow has survived her parents' tormented marriage and even though she's living in a cottage on a very small income she has no intention of marrying anyone. She's even willing to make her point with a pistol!

Read an excerpt from Seduction in Silk.
Here's a short fun video I made to promote this book.
Get your print or e-book copy. Click here.


DARE TO KISS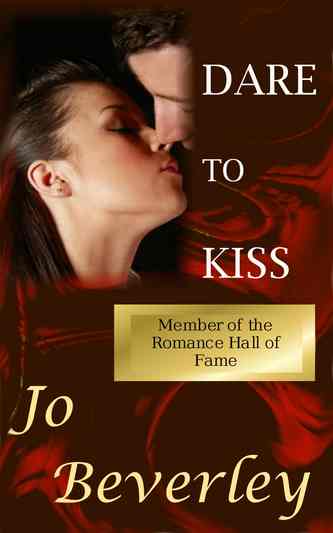 July 2013   A novella set in the Malloren world.

A mother fleeing scandal with her children finds herself homeless on a cold November day. A passing gentleman offers her refuge which she can't refuse, but why is he so secretive, and why does he live in seclusion in a neglected house? When Lily discovers the answers she sees hope for herself and her children, if only she dare fight for it.

This story includes Perry Perriam, who readers met in An Unlikely Countess and A Scandalous Countess, and who meets his match in Seduction in Silk.

Avaliable now in America for Kindle.
For Kindle in the UK, click here.
For Kindle in other parts of the world, please go to your local Amazon site.
For other e-readers use Smashwords at the moment.


Also in the Georgian Age
THE DEMON'S BRIDE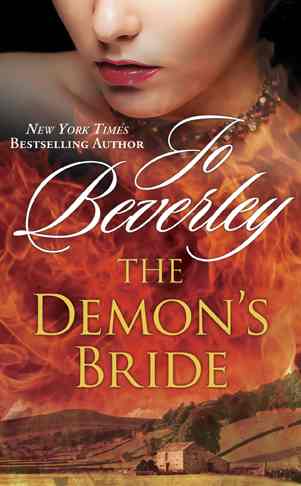 A novella first published in 1993, reissued as an e-book special in February 2011.

Rachel Proudfoot is reluctant to take part in a local tradition that seems sinfully pagan, but she is even more bothered by the attentions of the Earl of Morden. There's no doubt at all about his sinfulness.

Read an excerpt from The Demon's Bride.
Available for e-reader in all the usual places.


THE MARRYING MAID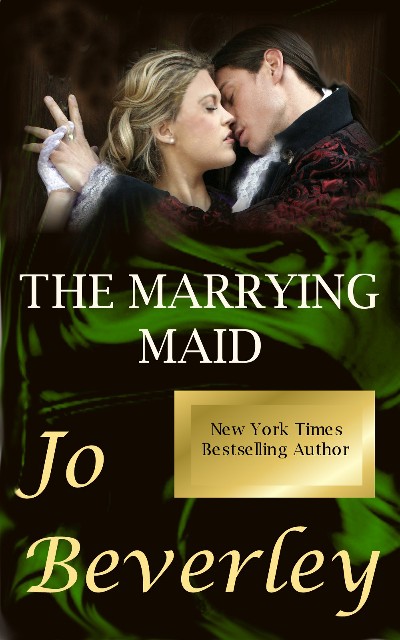 First published in Songs of Love and Death.

This isn't a Malloren book, but it is set in the Georgian age.

A Georgian romance and a take on the Robin Hood story with a magical twist. A faery curse hangs over the family of Rob Loxleigh unless he can find his destined bride, his "marrying maid." But what if the very proper lady flees such a rakish aristocrat?

The Marrying Maid was an honorable mention in Best Science Fiction, 2010

Read an excerpt from The Marrying Maid.


You may want to follow my Author Page on Facebook. Click on the box below to go there, and then click the "like" button at the top of the page next to my name. That will help my posts to appear in your feed.




However, Facebook doesn't send every message to everyone who's liked an author page, so it's best to also sign up for my newsletter to be sure you hear the latest about releases, deals and such. The addresses are never shared and you can leave at any time.
Also, there will be occasional giveaways to people randomly picked from newsletter subscribers.



If you'd like to talk to other readers about the books, you can join a chat list by e-mailing here

You can explore the rest of my web site by clicking here. Enjoy!