Site Menu | New Books | Bio | Newsletters | Simple Booklist | Annotated Booklist | Media Page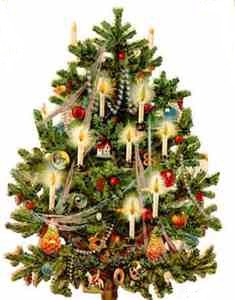 The 2010 Christmas Newsletter.
A Merry Christmastide to you!
This is a fairly long newsletter. I hope you enjoy it.
Christmastide is Christmas Eve to the Epiphany, January 6th. I sometimes think it would be lovely if we could somehow take that long a period of time out of the hurly-burly to rest, reflect, and recover.
Of course in the past, with so many people living an agricultural life, the shortest days of the year were rest times anyway. Most plants were dormant and before the 18th century people didn't keep many large animals over winter. Except in the very worst years, food would have been preserved for the winter by various means, and this early in winter there would be plenty. It was later, in February, March, and even into April that they could end up "scraping the barrel".
Now, in our age of plenty, with fresh food available from around the world, we are chronically short of - you know it - time. Those peasants of old would shake their heads at us.
In case you have a little time, I have some explorations for you.
You could visit my new Facebook author page.
I won't be posting to my regular Facebook page anymore, so if you're a Facebook member and want my news, opinions, and - at the moment - photos of birds, you need to go to my author page and click the LIKE button at the top next to my name. If you don't see a button there that says "like" then you must already have joined the page.
Or you can click on the box below to visit and "like" my Facebook page.
I had fun designing a different button for Facebook. It is a face, after all.


I'm bribing people to do this. Over Christmastide I will be giving away books to randomly picked people who've signed up to that page by liking it. So hurry over!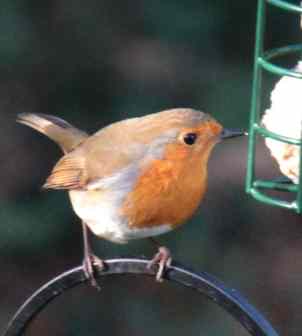 Anyway, the bird pictures are cute. Taken by my husband, not me. That's an English robin, so often a symbol of Christmas. Every garden is supposed to have one, and we're delighted that ours has turned up.
A special Facebook note for English romance readers. I know you're out there! I started a Facebook page for us but there aren't many members yet. It would be great to be in contact, and form a real community. There's a romance reader conference planned for next year. I'm sure the information will turn up there. Just search for English Romance Readers.
Next, you could check out my Malloren World wiki.
For a long time I've been looking for a way to store information about my complex Malloren World and Rogues World. Over 20 years or so I've kept file cards, ring binders, loose leaf folders and computer data bases. None has truly worked for me.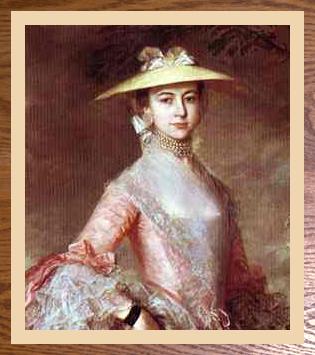 I thought of a wiki a few years ago, but all the ones I looked at required a lot of set up. A few weeks ago I found Wikispaces, which is to wiki what Blogger was to blogging. Dead easy for the technically challenged. Since then, in my customary December play time, I've been tossing info into my Malloren World Wiki. Click here to visit the wiki.
This is mostly for my own use so that I can keep better track of all these details, but visit and explore if you wish. If you find any errors, please report them in the discussion forum there. You will almost certainly have read the books more recently than I, so you will find mistakes and things I've missed, and I want this to be as accurate as possible.
Please note - you cannot join the wiki. That would give you editing powers. But you can discuss.
Next, have you heard of Google's latest beta? Ngrams
There, we can check through many, many books to see when a word or phrase was first used, and even more interesting, the waves of its popularity, which often reflects a change of meaning. I put in "google" and found that of course it took off in the late 1990s, but there were some earlier blips.
(The enormous number is googol, not google. From wikipedia. "In 1938, Edward Kasner's nine-year-old nephew, Milton Sirotta, coined the term googol, then proposed the further term googolplex to be "one, followed by writing zeroes until you get tired".)
In Ngram, we can click on the dates and see the source. There I find google was used for a baby noise, the sound of a musical instrument, and as a form of "glug." Also, of course, "google-eyed". I wonder what anyone would make of that phrase now? A vision of eyes whirling with internet searches?
So then I had to check "glug". The earliest use seems to be 1768, in a book called The Light of Nature Pursued, by Abraham Tucker. "Pretty bottle, says Sganarelle, how sweet are thy little glug glugs! How envied would be my lot wert thou to keep always full for all my pourings."
I have no idea of the context of that, but you can see how addictive this can become! Am I giving a gift, or a curse?
Lastly, three excerpts from upcoming books.
The first, in February, is FORBIDDEN MAGIC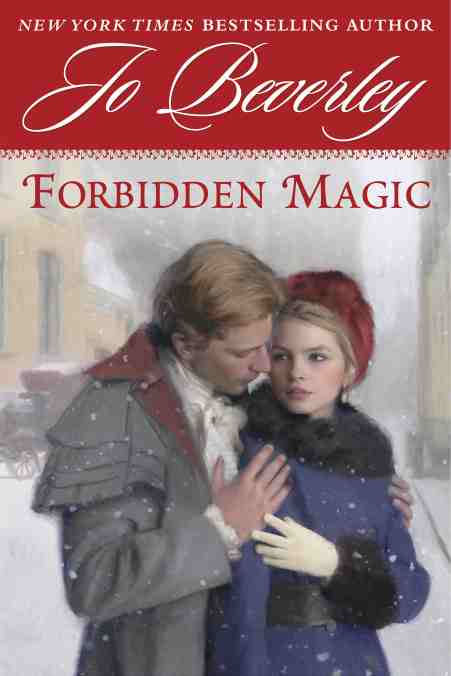 (Sax, Meg, Knox the parrot et al) which most of you will have read, but if you want a handsome new trade paperback edition with, in my opinion, a lovely cover, it'll be available in February.
You can read a sample here.
I like this cover because Meg looks suitably young.
The second is so old and out-of-print that it's almost new - THE DEMON'S BRIDE a Georgian paranormal novella that appeared in a collection called Moonlit Lovers back in 1993. This reissue is only going to be in e-book form, I'm afraid, but even if you don't have an e-book reader, or there isn't one under the tree, it can be read on your computer. I don't have a cover image for this one yet, but I've put up the opening here.
Third, I've put up the first excerpt from AN UNLIKELY COUNTESS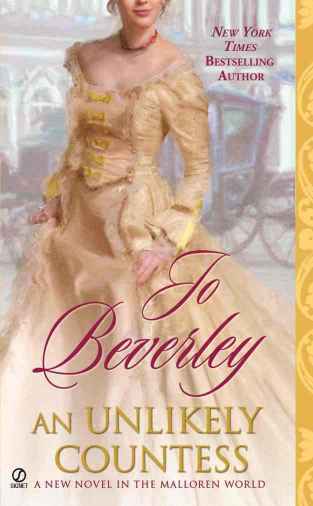 which will be out in March. This is a Malloren World book, but not directly connected to any of the others -- it's merely in that time and place, which makes references to Mallorens natural. I try to never bring in past characters who don't naturally flow into the story, and I was prepared not to have any Mallorens on the page, but as it happened one did turn up to play a significant part at the end.
Again, the beginning is here.
I like this cover, too, because as one person said, "she has spunk". There are a lot of passive, dreamy heroines on covers these days and Prudence is much more a woman of action.

Here's another cover of an upcoming reissue FORBIDDEN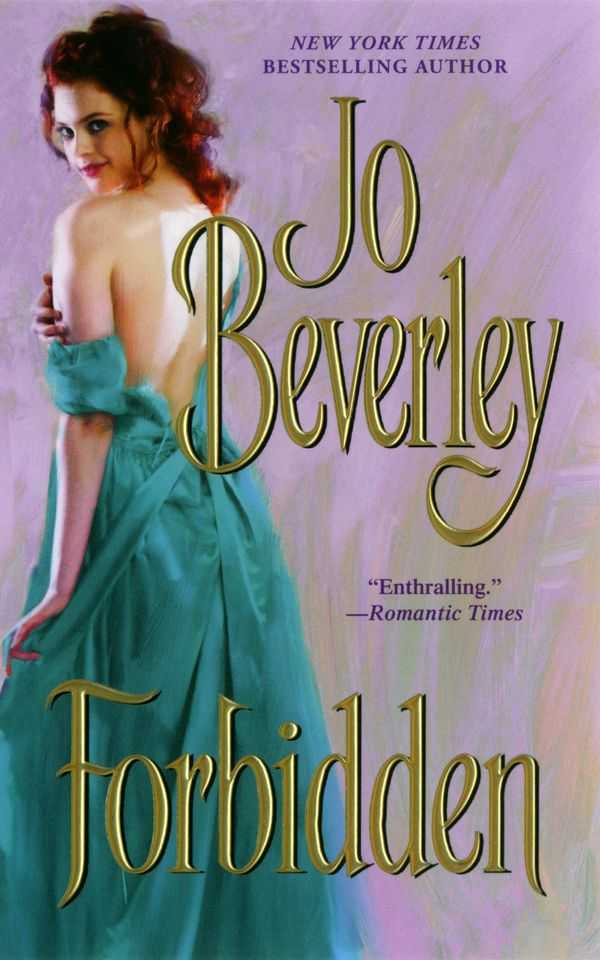 , in June. (Serena and Francis)
I'm a little divided on this one. To begin with, there's that naked back. Shocking, isn't it, the number of ladies in the Regency who didn't wear a stitch beneath their gowns! Also, if you remember the book, Serena wasn't cheerfully beguiling as depicted here. But there's the deep red hair and that beauty that can drive men mad.
What else do I have in my bag of amusements for you?
A free story from me. Because there are always new readers for my newsletter, I'll point you to the free Christmas story on my web page. The Christmas Wedding Gambit.
Some free stories from someone else. E-books are becoming all the rage, and I thought you might like some free stories, three of which are by Carola Dunn, whose writing I enjoy. You can see them here.
Of course these aren't stolen editions. The authors have chosen to make these stories freely available.
Lastly, if you REALLY have some extra time, you can help transcribe the logs of WWI ships.
The purpose? To gather weather data from back then to help us understand our weather now. Computers can do many things better than humans, but reading handwriting isn't one of them. Thus, volunteers transcribe the weather readings taken about 6 times a day on British naval ships all around the world. In addition, volunteers can record events from the page of the log and glimpse into the daily life on a naval ship nearly a hundred years ago. I've signed up, and every now and then I do a few pages on the good ship Cyclamen, which is doing nothing very exciting in the post war period. I reckon someone has to record to more hum-drum types.
If ship's don't float your boat - couldn't resist! - there are other projects. You can search the universe for supernovae and cosmic mergers, or analyze images of the moon. See the whole list here.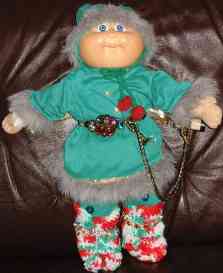 There, that should keep you all out of mischief!
All best wishes, especially from Charlie the Christmas elf,
Jo
For the list of recent and upcoming books, click here.