The April/May 2011 edition of the Occasional Newsletter.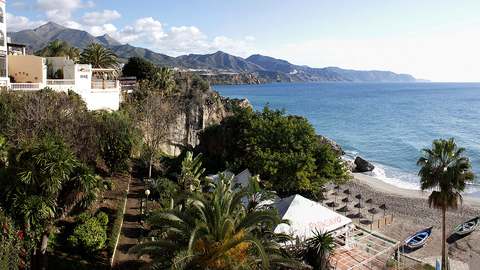 This year has certainly been hectic. We spent January in southern Spain, which is a very civilized way to deal with January in England, if you ask me, especially for someone like me who suffers from Seasonal Affective Disorder -- which means I get depressed in the low sunshine time of year. We traveled all the way by train, which is also civilized, but involved too many changes between stations in cities -- London, Paris, and Madrid. Next year we might try the train from Paris to Barcelona, which does the journey by day, so we get to enjoy the journey. Paris to Madrid is overnight in a train hotel, so mostly spent sleeping. There's an advertising video here.
Of course these trains are all high speed ones. They can go up to 300km an hour. That's about 180 miles an hour.
What am I writing?
January sunshine has kept my creativity flowing well, though as usual, inefficiently. I have to resign myself to never being an efficient writer. Perhaps there's no such thing! However, I have learned that I do best with a number of things on the go.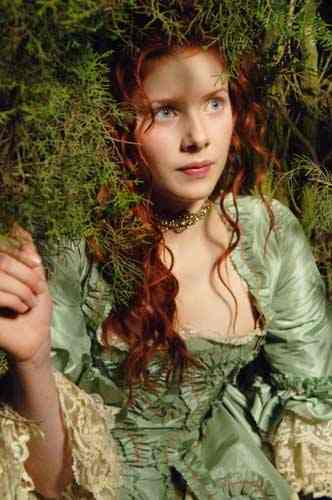 At the moment I have the MIP (mess/monster/masterpiece in progress), which is A Scandalous Countess, which will be out in February 2012. This is in the Malloren World, and partially overlaps An Unlikely Countess, but it's not linked to it until Perry turns up.

The heroine, Georgia, dowager Countess of Maybury, is his sister. She's a raving beauty, who's been the darling of society until her husband is killed in a duel, and she's said to be the cause. This is a picture from a movie called Poison that looks a lot like Georgia. The actress is the right age, and the costume's absolutely right. The movie is very creepy, however, and she only has a small part. I tried to watch it, but gave up.

Georgia's very young -- not yet twenty-one -- but she's been a wife for four years, managing three homes and enjoying a position as leader of fashionable society. Her hero, Lord Dracy, is quite young at twenty-six, but he's been in the navy, in wartime, since the age of twelve. Now he's inherited his cousin's run down estate and racing stables and is determined to restore them. An interesting couple, and their entanglement starts with a horse race. Thus, of course, I've been researching....

Horseracing.

In 1765, people were still developing thoroughbreds from the Arabian horses imported during the 17th century, -- you can read more about it here -- and the most famous race horse ever, Eclipse, was a year old, his quality unrecognized. Later in 1765 he'll be sold for a mere 36 guineas. I found this book about Eclipse interesting and useful.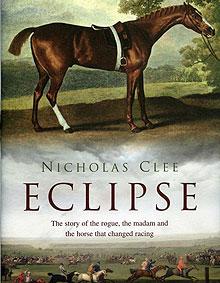 As I'm gathering all my research data on my Malloren world wiki, there's now a page on horseracing here.
From there, we see "1764 when the Duke of Cumberland's Herod raced Duke of Grafton's Antinous, bets worth 100,000 pounds were laid". There was big money in horseracing, which is part of the plot of A Scandalous Countess.
Horse names at the time were often odd or humorous. Gimcrack was sired by Cripple, and he sired Grey Robin (nothing too odd there) who defeated Pot-8-os.... Almost looking ahead to text-speak!
George Stubbs was the famous painter of horses at the time. A painting of Gimcrack by Stubbs is coming up for auction, and is expected to bring over 20 million pounds.
There's more here.
There's another Stubbs painting here, showing a couple in a phaeton, in case you've wondered what such a carriage looked like.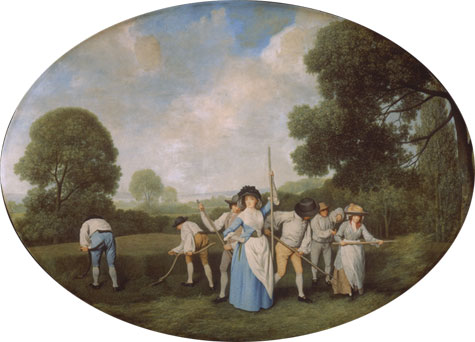 Another Stubbs picture shows an idealized image of eighteenth century farming. However, the costumes and tools are fairly accurate. This is in the lovely Lady Lever Gallery. You can learn more here.
You know me. When I get onto a research topic, I get obsessed!
What else is simmering?
The third "countess" story, I think, though it's refusing to be neatly pinned down.
A Christmas/winter story for a group anthology -- more on that another time. Then there's another short story, possibly even a time-shift comtemporary/regency, but very short.
E-books.
Have you taken the plunge into an e-reader? I haven't quite yet, but any day. Most of my books are now available as e-editions, which is great for anyone needing to find an old one, and I know some people are building a new library of favorites on their Kindle, Nook, or other reader.
I intend to have links to e-editions on my web page, but that's quite a job, with so many different options, but there is a page there linking in general to the major places where they're available. Click here to go to that page.
My husband's a keen photographer, and this is one of his odder pictures. It's a collection of stones on the beach here in Dawlish which could be called "the aliens have landed!"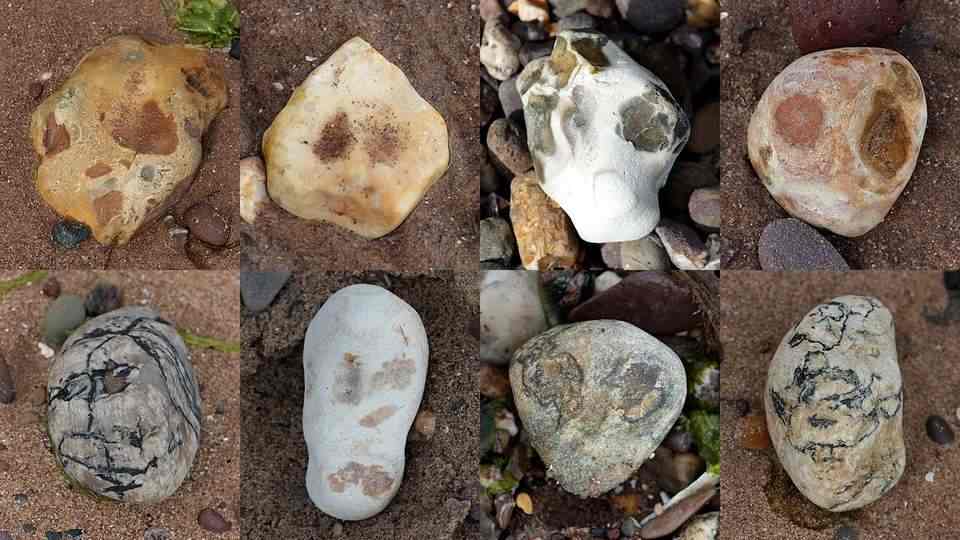 He also took pictures of some of the black swan cygnets a couple of months ago and they looked so comical that I made them into a sort of strip. You can see it here.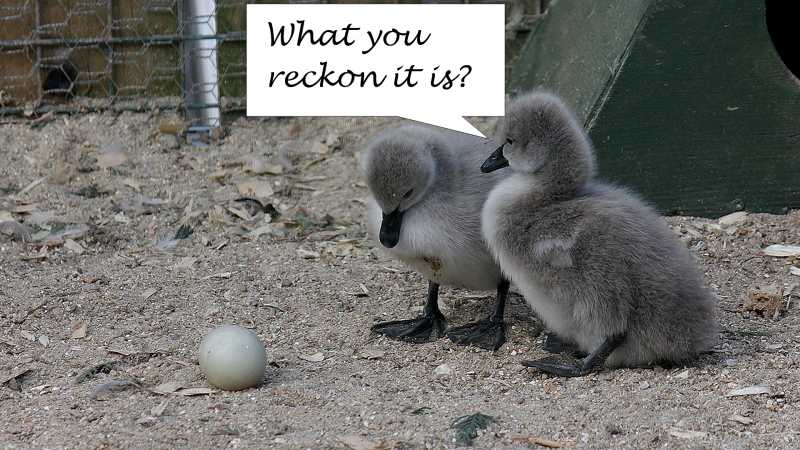 What's coming up?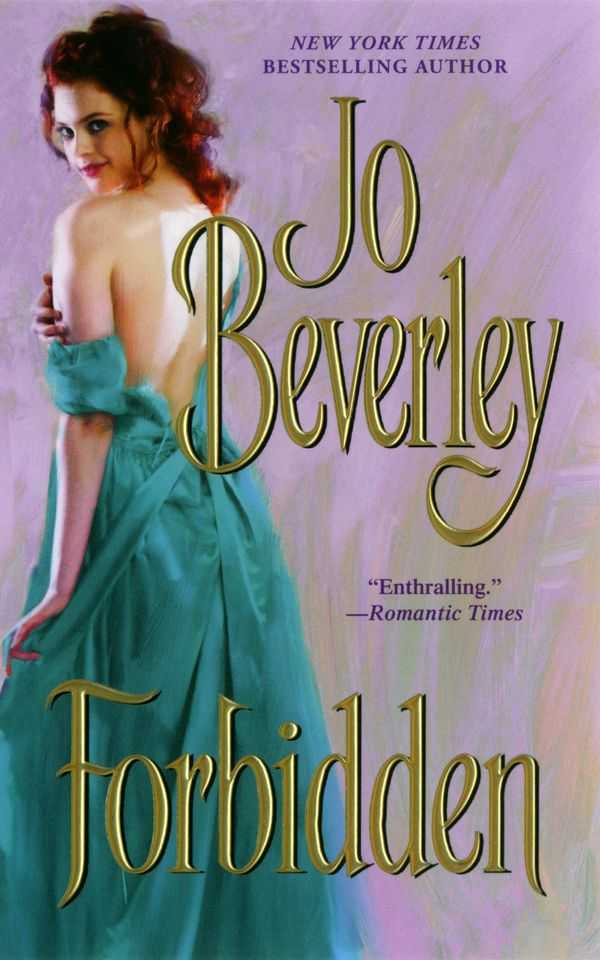 In June, Forbidden will be reissued. This is the Rogues' World story about Francis and Serena. The cover is interesting because the woman really does look like Serena. She's so happily provocative, however, that I like to think it's after after she and Francis sort out their problems.

In addition, like so many covers these days, she's entirely without underwear. The ladies of Prinnyworld are extremely odd!

In July, The Demon's Mistress, the story that first appeared in In Praise of Younger Men, will be out as an e-special as a lead in to The Dragon's Bride, as trade paperback and e-book. But more on that another time.

Appearances.

For those of you in the New York area, the Romance Writers of America conference will be there this year, and earlier than usual -- late June. So this is advance notice of the enormous book signing for literacy, which is free to attend, but can end up expensive because there are so many books to buy! Tuesday, June 28, from 5:30-7:30 p.m. at the New York Marriott Marquis in Times Square. More information here.

If you're not in North America and have trouble finding my books, you can always order them from the Book Depository, which doesn't charge shipping, anywhere in the world. Barring a few places like Antartica, I think!

All best wishes,

Jo

If you'd like to receive this occasional newsletter in your e-mail, you can sign up below.
These addresses are never shared or sold, and you will receive nothing from this list other than Jo Beverley's newsletter and an occasional update from her about late-breaking news.


There is a new group at Yahoo! for those who have difficulty with Googlegroups. You can be part of that group completely through e-mail. In order to join, simply e-mail here

Like the above list, there's no chat or spam. All you'll ever receive is the newsletter and occasional updates with late-breaking news.

If you'd like to talk to other readers about the books, you can join a chat list by e-mailing here

If any of this web site is difficult to enjoy, please e-mail here