The villages of Dragon's Cove and Church Wyvern in THE DRAGON'S BRIDE are my creations, but I put them on the coast of Devon close to the border with Dorset, mainly because of the particular geology there which gives the right kind of sloping headland. When I had to visit England we took time to visit the area and I was pleased to find it exactly as I imagined it. I have used the same area for the village of Draycombe in SKYLARK but just over the border into Dorset.



We stayed in the fishing village of Beer, an old smugglers' haunt tucked down on the coast at the end of a narrow and steep road. Heaven knows what it's like in peak tourist season!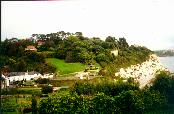 Beer Village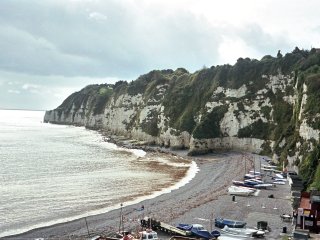 Looking away from the village's cove toward another headland.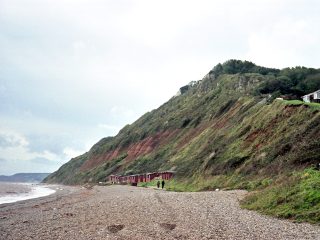 The rock changes around here from chalk to redstone and this slope is where I imagine Crag Wyvern towering over the smugglers' landing spot.





A picture of a Devon coastal town in 1814. I used this picture for inspiration for Draycombe.


For more about SKYLARK click here

Click here to return to the picture menu.



---