Happy Christmas 2005!
There's a company here in Victoria that does wonderful cards and magnets by putting clever captions on works of art. Visit them here. I bought some for my family and then couldn't resist having a go at this myself.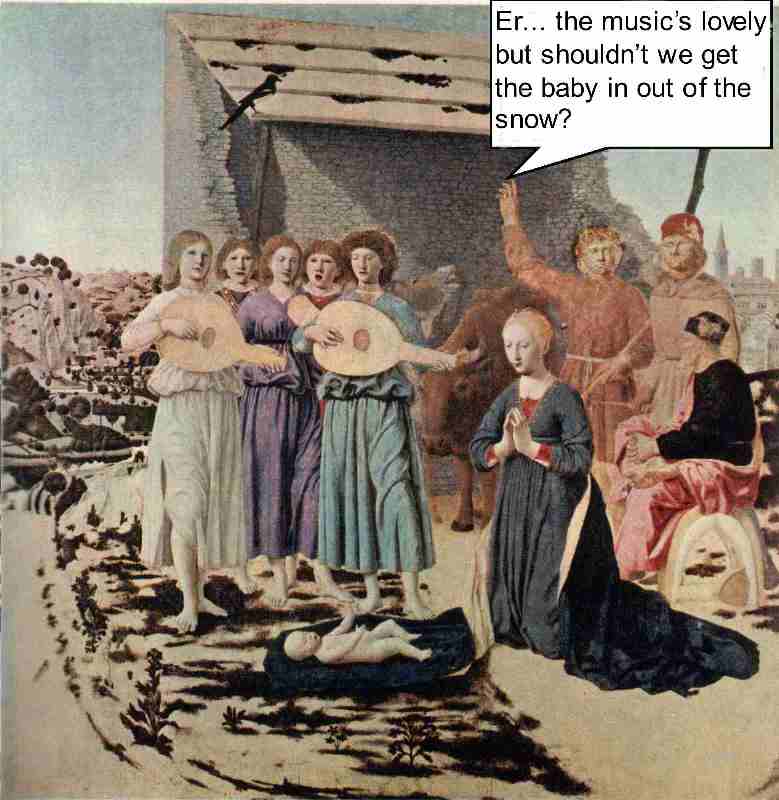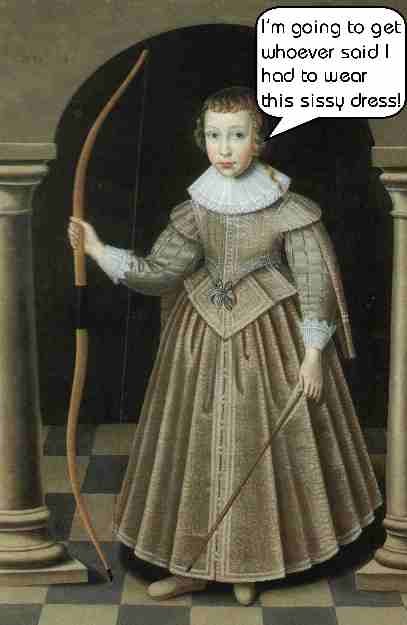 The one on the left is Piero della Francesca's Nativity, painted in the late 15th century.
In looking for a link to information about him, I came across this.
Art games.
The games don't work well, or not for me, at least, but check them out.
The well-armed lad is a member of the aristocratic Howard family, painted in 1627.

I have also added some Christmas food notes to my blog.
Visit Minepast

As an experiment, I have put on line some bookplates for my Christmas books. These are "signed" only virtually, but if people appreciate them, I'll put up more. One is designed to go in a book you plan to give as a gift. The bookplates

Attached to the Royal British Columbia Museum is an early Victorian house, and it is open for Christmas. I'll be working there as a docent on Thursday, 22nd, Christmas Eve and Boxing Day -- for two hours each day, 2-4pm. If any of you are in Victoria for Christmas, please drop by and let me tell you about Dr. Helmcken and the house. You can see the house here.

The Victorian period isn't a favorite of mine -- in fact, I find it pretty grim -- but it is an interesting house, all decked out for a late Victorian Christmas, and the story of the Helmcken family stretches from the very early days of Victoria, when it was a small outpost of the Hudson's Bay Company and Dr. Helmcken arrived to be the company doctor, up to the 1939 when Dolly, his youngest daughter died and the house passed into public hands.

And last of all, I have a free Christmas story for you. I have said sometimes that the simple love stories don't make novels, and it's true. They often don't even make novellas, and I can tell the approximate length when the idea comes. I expected this to come in at about 5.000 words and it's closer to 8,000, but most novellas are around 20,000 words.

Click here to go to the story.

All joy of the season,

Jo



Back to the menu. Home. Contact Jo Beverley.