The May (almost!) 2006 edition of the newsletter.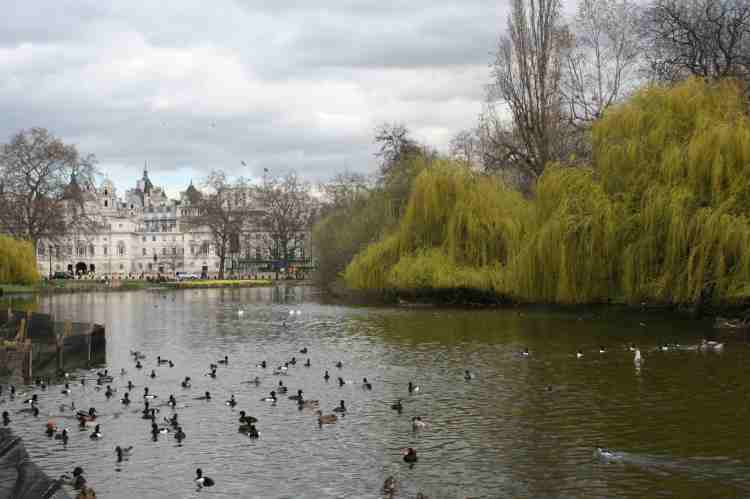 Hi everyone.

There was no April newsletter because I was in England. I had a great time there, in part visiting old friends (hi, to my friends who read this!) and doing research.

As I said in my last newsletter, I planned to do some spot research for To Rescue A Rogue, but my plans didn't quite work out. Why? Because I hoped to get the copy edited manuscript when I returned. Instead, because of the extremely tight production schedule, I received it, and had to return it, before I left.

I did my research anyway and, thank heavens, found I hadn't made any howlers.

Most of the research was in London. I don't often have a lot of action taking place in London. In addition, I wanted to use a wide range of typical activities. There was a lot more going on than rides in Hyde Park, and assemblies at Almack's. I'll share tidbits of that research in the coming months.

My characters do ride and walk in the London parks, however, so one of the things I wanted to do was walk them. I had visited them in the past, but memory can get foggy. We were staying in a hotel in Kensington -- the Radisson Edwardian Vanderbilt, which is very nice. The main part used to be the Vanderbilt town house. The bedrooms are small, as is often the case in hotels built into old houses, but the location was great and they do a wonderful breakfast, which was included in our price. No, I'm not getting paid for an endorsement.

It wasn't far from the hotel to Kensington Gardens around Kensington Palace, which blends into Hyde Park. From there we walked through to Green Park and on to St. James Park. I hadn't remembered how much green space there was in London today. It was quite a hike. I've put some pictures in the sidebar.

In the Regency, the older parks -- St. James and Green Park -- were much as they are now, but Hyde Park and Kensington Gardens were on the edge of the town. Kensington was still a village with some aristocratic estates nearby.

When we left St. James's Park, we strolled around the area of London called St. James's, which is centered on St. James's Palace, once the major royal residence in London. In To Rescue a Rogue, the Yeovil town mansion is located in St. James, by then a less fashionable area than Mayfair because the palace was no longer a royal residence and court had faded due to the madness of the king. The Prince Regent held levees and such at his nearby London home, Carlton House.

From there, we took a short tube ride (subway) to Mayfair. I particularly wanted to check out Grosvenor Square, where Mara St. Bride is staying with her married sister and bored out of her mind. Whereby, of course, hangs a tale....

On another day we headed off to find the Sir John Soane Museum. I'd heard a lot about this, but never been. It houses the eclectic collection of Sir John, an architect in the early 19th century, but I was mainly attracted to the idea that the domestic arrangements were still typical of the time. Rather than telling you all about it, I'll point you to their web site. I recommend a visit if you're in London.

So what about writing? I've gone over the page proofs of To Rescue A Rogue, so that's now out of my hands and off to the printers. Yes, that process does take a while. Before then, however, you'll see the reissue of Lord Of Midnight in July. Also, the first two Rogues' books -- An Arranged Marriage and An Unwilling Bride -- had run out, so Zebra has gone back to print. They will probably not turn up on shelves, but your bookstore should be able to order them, and on line bookstores should be able to get them for you.

I'm also part of a new group blog of historical romance authors chatting about the weirdness of the writing life. Blog with Beverley, Chase, Gabriel, Jarrett, Layton, Putney, and Rice. Check us out here. It's simple to register and then add your comments and questions.

Appearances? Mea culpa! I discovered that I hadn't updated my appearances page on my web site. It's been that kind of year. But it's done now, showing my travels. On the list are Bellevue WA, Atlanta GA, Ithaca NY, and Vancouver BC. If you're nearby, I'd love to see you. Click here for the page.

Now, back to writing the next book -- scheduled for September 2007.

All best wishes,

Jo

Return to the newsletter menu to read other issues.



If you'd like to receive this newsletter in e-mail, there are two ways to do so. In both cases, you will only receive the newsletter. There will be no chat or spam.

You can subscribe you to a googlegroup which will send you the newsletter in e-mail. The advantage of ths method is that the newsletter is less likely to be stopped by spam blockers. Also, you can if you wish be in control of how you receive the messages, and also subscribing and unsubscribing.

The second method will subscribe you to a bulk mailing system. The advantage of this is that you need do nothing once you're subscribed. However, bulk mail is increasingly being returned by spam filters and blockers. It can help to add jobev@shaw.ca to your address book or list of approved addresses. I'm sorry, with a large mailing list we can't respond to verification messages.


If this automatic form doesn't work for you,
e-mail here with "Join newsletter list" in the subject line.
If you'd like to chat about the books, you can join Jo's chat list by e-mailing here
Now, there's also a blog which Jo shares with other historical romance authors. Check out Word Wenches at www.wordwenches.com.
---
If any of this web site is difficult to enjoy, please e-mail here