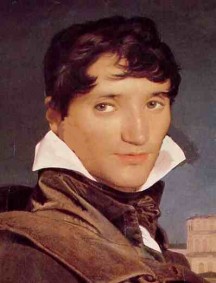 Back to the homepage.

The site menu

Upcoming Books

A List of Titles

Articles on various subjects

About England.

Bio and picture

To contact Jo Beverley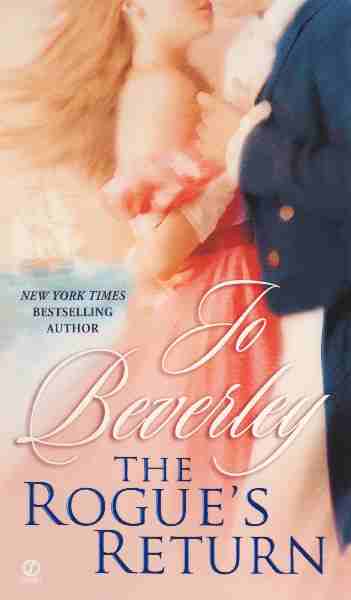 The March 2006 edition of the newsletter.

THE ROGUE'S RETURN is sailing onto shelves in North America. All About Romance says it's "a terrific read and one I thoroughly enjoyed." Booklist describes it as "sublime romance."

THE ROGUE'S RETURN is about Simon St. Bride, the Rogue who's been "in Canada" ever since I started writing this series back in 1977. We'd just moved to Canada and I was trying to give the Rogues varied backgrounds, characters, and circumstances, so I consigned him to the wilderness with a careless thought. Nearly thirty years have passed -- isn't that amazing! -- but only two-and-a- half years have passed in book time, so my neglect is not so very bad. In fact, seeing what I've put his friends through he was probably hiding, but I tracked him down.

Simon has spent nearly four years in and around York, Upper Canada (which is now Toronto.) He went there looking for adventure and tumbled right into the War of 1812, when the Americans thought they could take over the British lands to the north. After the war, Simon stayed because he was outraged by the British treatment of the Indian tribes who had fought for the Crown on the promise of an Indian territory of their own. To be fair to the British government, it was the American one who refused to go along, and everyone was tired of war.

Now it's time for Simon to go home, however, for he can fight the battle better at home, where his aristocratic family connections, and his friends the Rogues, can help. Before Simon can leave he is embroiled in a duel, sees the death of a friend, and is forced to marry a young woman who isn't remotely suited to be the wife of a St. Bride of Brideswell.

Hal Beaumont plays a significant part in this book, and you'll learn more about him and Blanche. Their story won't be entirely tied up, however, until the next book, Dare's, in 2007.

I have an excerpt up on my web site here but that is Chapter Two. For Chapter One, I've tried something different -- I've read it to you. You can listen on your computer or download the mp3 for your Ipod or other mp3 player. Please note, however, that this is a 4 MB file. I don't advise trying to download it on a dial-up modem. It will take half-an-hour or so. You'll find the link to the audio excerpt on the above page. I hope you enjoy hearing me read my work.

By the way, those of you who know my work well may spot some threads linking Simon to some of my non-Rogue books.

The official pub date is March 7th. If your store has sold out, ask for it. It should prompt them to reorder. If you wish to order from Amazon in the US, you can do so here



In Canada, it's available on line from Amazon ca , Chapter-Indigo and my local store Bolen Books where I try to get in to sign the stock fairly regularly.

The six reissues at $4.99 are still available. There's a list of titles here.

And Lord of Midnight will be out again in July. There's a reminder request here.

I'm just finishing Dare's story, which will be the end of the main Rogues series. I've come to realize while writing it how much Dare's story completes the main series. The events that snared Dare started in 1814 in the very first book, AN ARRANGED MARRIAGE, when Nicholas took on Therese Bellaire, and you know how that spread destructive forces into many lives. His complete restoration to the man he used to be has become a symbol for the Rogues that the saga is over, but is it fair to expect him to be so unchanged?

Dare's book, which might be titled TO RESCUE A ROGUE or THE LAST ROGUE (want to vote?) takes place in spring, 1817, mostly in London. This doesn't mean no more Rogues, however. This is my regency world, and I couldn't write another regency as if they didn't exist. I'm hoping to blend in the characters of my traditional regencies as well.

The portrait to the left struck me as a bit like Simon St. Bride, the idealist. I hope you enjoy his book.

All best wishes,

Jo

Return to the newsletter menu to read other issues.

If you wish to receive this newsletter by e-mail subscribe here.
These addresses are never shared or sold, and you will receive nothing from this list other than Jo Beverley's newsletter and an occasional update from her about late-breaking news.


There is a new group at Yahoo! for those who have difficulty with Googlegroups. You can be part of that group completely through e-mail. In order to join, simply e-mail here

Like the above list, there's no chat or spam. All you'll ever receive is the newsletter and occasional updates with late-breaking news.

If you'd like to talk to other readers about the books, you can join a chat list by e-mailing here

Join Jo and friends for talk about historical fiction on the blog, Word Wenches.


---
If any of this web site is difficult to enjoy, please e-mail here