Pictures of Cheltenham, where Miss Mallory has her school.

Two Cheltenham terraces with typical regency houses for the well-to-do. You'll notice that they are quite small, especially the second terrace. There's the one grand entrance for someone, but then two windows then a door, two windows then a door. The railings in the front guard the well where the servants' steps go down to the basement level. The crescent is three story, thus more grand, and also has the basement level.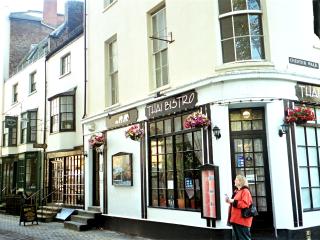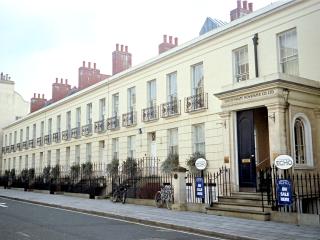 Here we can follow Clarissa on her shepherding trip in Chapter Two.
She would have herded her wayward flock past these shops -- not then a Thai Bistro! -- and into the churchyard.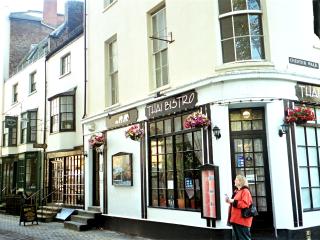 We have two images of St. Mary's churchyard, then a view backward from Clarence Street, where she would have emerged. As you can see, Clarence Street is not what it once was.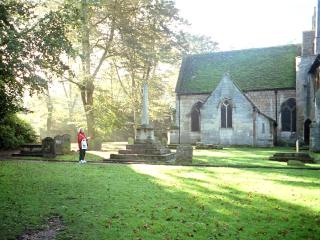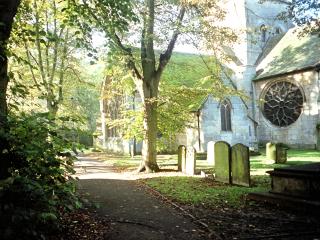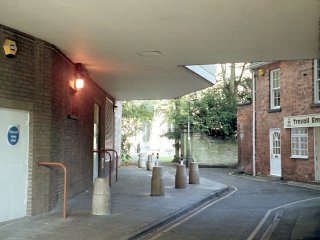 Just after the time of The Devil's Heiress, a grand new spa was opened in Cheltenham, built by a man called Pitt in Pitt Meadows. Here's a glimpse inside its regency grandeur, which is pretty typical of such places. Now it seems to be largely unused except for an occasional meeting or exhibition.The people there seemed surprised that we'd found it. We could only wander the upper level because some mundane local group was meeting beyond the grand pillars, but we were leaning over the magnificent wrought iron railings with a glorious dome above us.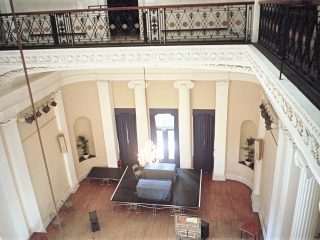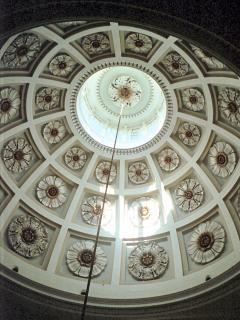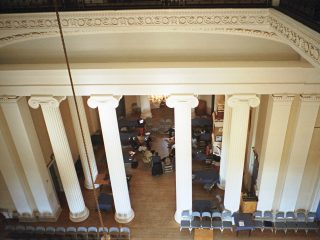 Pictures of Brighton, where Clarissa's adventures continue.
---